In this article, we will discuss Legal Internships (law internships) and how you can land one in the year 2020. Forget old methods, because old is gold does not necessarily apply all the time.
There's a lot of struggle one has to go through
1. While you're trying to get Internship as a law student (LLB curriculum necessity)
2. Actual legal Internships that you should do to enhance your knowledge and understanding of the law.
This article will focus on the latter. Since, Indians are very good with the jugaad, I'm sure you'll find out ways to intern at your nearest bank or police station for the completion of your LLB degree.
Let us find out how law students can land up in an actual internship where they can learn.
1. Decide your area of interest
Before you open up your e-mail account and start adding all the random law firm's email addresses, make sure you know who you are applying to. If you have an interest in Criminal Law, apply to legal firms that handle more criminal cases.
The idea is to get the desired exposure in the area of your interest. If your area of interest includes more than one subject of law, you can take a broad view.
For example: If Amit is a law student who's looking for law internships, he must first think about his area of interest. Amit thinks he has an affinity towards corporate law and insolvency laws. Amit should look out to apply to firms that handle cases related to corporate law and insolvency laws.
He would do so with a simple google search: Corporate law firms near me or Corporate lawyers near me or law Internship opportunities in Delhi for example.
2. Apply to selected firms only
Sending emails are free but this doesn't mean you'll start spamming every law firm and advocate's email IDs with your law Internship requests. Be selective and try reaching out to a reasonable number of people.
How many places of law internship should you apply?
Well, this depends on a number of factors. Try taking a reasonable start. Say 20 approx.
You should automatically weed yourself out if you think you don't qualify for a certain legal internship. For example: If a advocate or a law firm lists out explicitly on their website that they are looking for students from National Law University or other top colleges, you should not bother them sending your CVs from a local law school.
This will not only save you a lot of time and energy but will also save you from you demotivation of no-reply. Its usually management's decision to select candidates from NLUs and top colleges and when the HR of the firm recieves resumes of other collges, they automatically dump them.
3. Include your resume with all the legal experiences
Recruiters always like to take on people that have either immense knowledge and experience or immense passion for their work. You have to be one of them.
While you're still at law school, you should try participating in moot court competitions, debates, mock parliaments, and everything extracurricular that your college hosts. These are the things that add up blank spaces in your resume or CV.
The more your resume or CV shows that you're involved with the law, the more likely you're going to be selected. This doesn't require rocket science to understand.
4. Be good at writing and publishing legal content
Lawyers have to read and write all their life. This is what we all are going to do. Why not practice it from the very start?
Legal drafting is one of the most important areas of study every law student must concentrate on. Try adding up your writing experiences on your resume or CV.
Your experiences could be in the form of publications in newspapers or on reputed legal blogs online. Even if you have to pay to get your article published in a newspaper, do it. This will help you a long way. Imagine adding WEEKLY COLUMNIST AT THE STATESMAN newspaper on your resume or CV.
Because practicing legal writing is so important for every law student, StrcitlyLegal has opened up its blog to every law student that wants to be a contributor for free plus you earn rewards. Your contributions will remain on this site forever, thousands of other people will read it. Don't you think it is worth adding up on your resume?
5. Write an excellent Cover Letter
After your resume or CV, the cover letter is one important consideration for the recruiter to look at. It tells them about your actualy outreach abilities.
A cover letter is a document usually sent with your resume or CV to provide additional information on your knowledge, skills, and experience. The cover letter should provide detailed information on why you are qualified for the internship you are applying for.
6. Maintain formal communications
While you write your cover letter or resume or even your email or telephonic outreach, BE FORMAL.
Watch out for your language, don't try to be a cool lawyer, you would not want to fail miserably. Always start with a professional outreach design.
Some great example are:
Write Greetings instead of Respected Sir/Madam on your letters, exclude all unnecessary details, and make your point as soon as possible.
I had seen a law-related movie and they used a phrase: everything should be on a need to know basis i.e share only as much information as is required.
In other words, keep your letters, emails, and communication short and simple.
7. How to apply for a legal internship?
The big question that every law student has asked himself at least once.
Here's a quick guide:
Online mode:
Google your way through the problem. Use the following search terms:
Legal Internships near me
law internship in [your loaction] for example, Law internship in Kolkata
Advocates near me or Lawyers in [your location].
eg: Lawyers in Kolkata
High court lawyer in [your location]
These search queries will make you land up in a google index of various law firms, advocates, and lawyers. Go ahead and look for the contact us page or the career page and find their Email ID and send them an Email with a request for an internship.
Every time you don't receive a reply, repeat the process, and keep trying. Emails, Emails, and Emails. I'd recommend not more than 20 emails for a legal internship at a time though. (remember spams are not good?)
Offline mode
Offline mode also requires internet connectivity. Just the method of approach is a little different and works better than the online mode.
Try searching for phone numbers and addresses of the physical location of the place you want yourself to intern at.
Call them up personally and approach them for an internship. Don't be shy. It is either going to be a NO or a YES. Nobody is going to kill you because you proposed to intern with them.
For example: If Amit wants to intern at a corporate law firm in Mumbai he will try getting the phone numbers and physical addresses of the law firms that take up corporate cases in Mumbai.
I could provide you with a caller script if you're too nervous. Here's one for law students like you:
Hello,
I'm Amit Kumar from Bandra west, I'm a law student at Rizwi law college, Bandra. I was looking to intern at a law firm or with an advocate or lawyer near me. Are you taking interns right now? Can you help?
If they say, they aren't any vacancies or they're not looking to have interns soon. reply them with
Oh, Absolutely. I'll be looking for opportunities to intern at your firm or with you. Let me know if you have any future openings.
And hang up. try calling another number.
If this doesn't work, try reaching out to them at their offices. One option or the other will work. The secret is to keep on trying.
8. Go Prepared
Suppose, you did land up on an interview after your email or telephone. What to do next?
First things first, KNOW THE FIRM OR THE LAWYER under whom you are going to intern. If you're going for an interview at a law firm, read their website carefully, look at the type of cases and clients they handle.
You'll be shot with rapid fire questions like why do you want to intern at this law firm?
You should be ready with answers like, I'm looking to work here because [x Y z] type of cases are being handled by the firm, and I have keen interest on these areas. Also, I am a close spectator of the proocedings of the cases this firm handles.
The [ XYZ] thing on the [XYZ] judgment, I liked it how the petitioner framed the charges.
These are the type of answers that will help you get an internship at top law firms around the nation. So, research and know everything before you knock the interview door.
9. Ask favours for your Legal Internships
Suppose, you fail at being selected by any law firm or advocate after trying the above steps. Is the world of internship over for you? No. Failure is just the beginning.
I'm sure, you are on Facebook, instagram, whatsapp and the other social media channels. Try reaching out to your friends, siblings and relatives who are lawyers or have lawyers as their friends. Ask favours. The first Legal Internship is difficult, after that there's no end. All you need is a chance.
Try reaching out to law firms, advocates, lawyers, law professors on their social media profiles, pages and linkedin especially.
At this stage, SPAM is all you need. Go guns blazing with your resume.
10. Sign up at various intern outreach programs
If you STILL cannot get accepted at any law firm or by a lawyer, you need to mend what is wrong in you. Look for your communications and find out where you are going wrong. There are several free organizations online that will teach you everything you need to know to get accepted as a legal intern from scratch. You're just a google search away.
---
Rupendra in his Youtube channel Law&motion explains all these steps in Hindi. You can view the video if you're more of a visual person-
---
StrictlyLegal also plans to get in touch with several reputed law firms and lawyers around the nation and provide a free INTERNSHIP placement for eligible law students. And also hold webinars and produce video content in the future to supplement the law students with everything they need to know about legal internships. Don't forget to join our newsletter with your email.
Everything for free, because education will always be free on our platform- that's a commitment!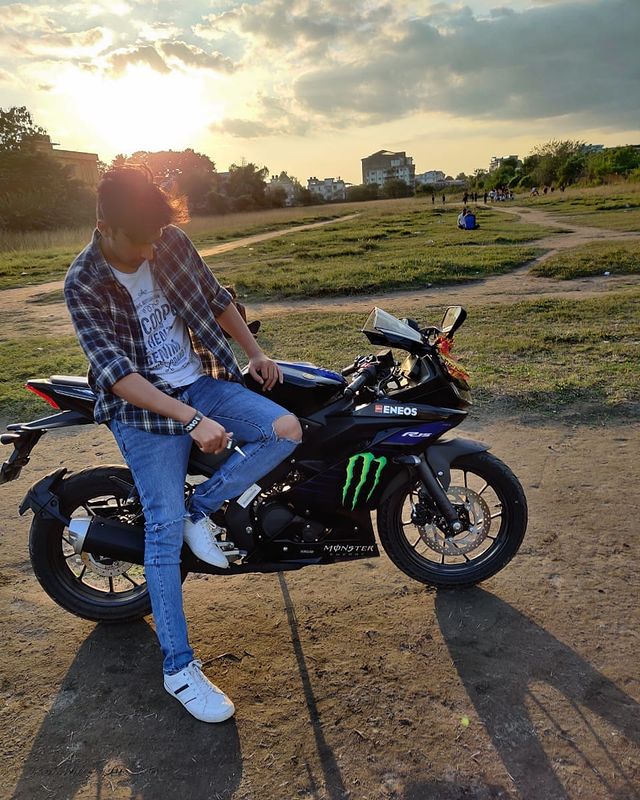 A law student with a mind for technology. A nerd who loves to learn.