You can learn more here: Constitutional Law Vs. Administrative Law
The basic fundamental purpose of this law is to defend the public's interests when it interacts with the government. This law deals with the government regularly as citizens.
Illustration: Suppose, we join a labor union at work, we are exercising one of our government-granted rights. We rely on our government and its fair and equitable functioning if we lose our jobs and apply for food stamps, or if we are elderly and apply for Social Security. Who will we turn to to achieve this? This enlists the assistance of administrative law.
This subject is usually taught in the second or third year of your law school. Here are a few lists of books that you may refer to in your academics
Administrative Laws Bare Act with Amendments 2022 Edition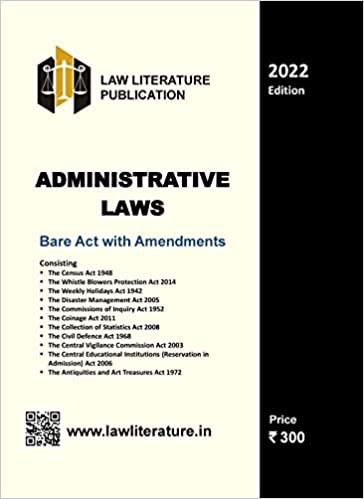 The primary step to learning the administrative law is to learn each and every word written in the bare act in depth. This is the most essential book which also contains the latest amendments which will help defiantly help you in your semesters as well as other entrance exams in your LL.b. career.
Indian Polity by Laxmikanth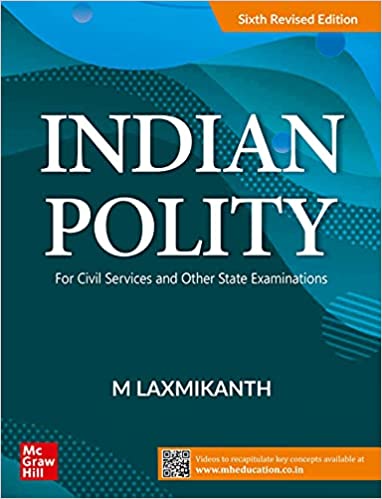 one can refer to this book as the administrative law is derived from the constitution of India. So one must read this book as Dr. M. Laxmikanth had explained every detail of our constitution in a very precise manner which will not only help you to understand administrative law, you will get a clear and better idea about our Indian polity, like how the constitution on India was framed and drafted, what are the historical backgrounds regarding the formation of this great democratic nation, what were latest amendments made in the Constitution of India. This book can also help you to clear your constitution exam also.
Although Dr. Laxmikanth has also written a book on administrative law, this book is recommended for law students who want to crack UPSC or any other competitive examinations while pursuing law at the same time. This book is divided into twelve chapters and gives basic concepts and principles in an easy-to-understand manner. It also includes 500-600 administrative law MCQs, which are helpful for competitive exams. However, it's not meant for beginners, so you may take it as a reference.
check out this book at our link below:
Administrative Law by I. P. Massey
This is an excellent book on administrative law. The concepts are well explained and the language is very elementary. The introduction has been written on this book by Prof. Upendra Baxi, which gives another great feature. The Foreword is written by former Chief Justice of India, Justice P.N. Bhagwati, which is worth reading. This book is highly recommended for law students if they are reading administrative law for the first time.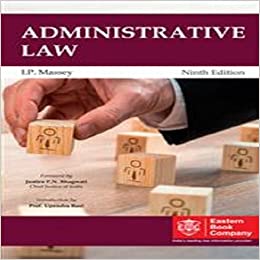 Administrative law by M.P. Jain and S.N. Jain
This book is the most authoritative book for professionals and researchers. If you want to pursue your career for a master's or PhDs you can have this book. Otherwise, this book is not meant for beginners. You can get this book at our link below.
Dr J.J.R. Upadhyay's Administrative Law
If you are a beginner and are attempting to prepare notes on administrative law before your semesters and for other law exams, this book might be beneficial for you. The language in this book is lucid and easy to comprehend so that you can read and memorize every topic quickly and score well.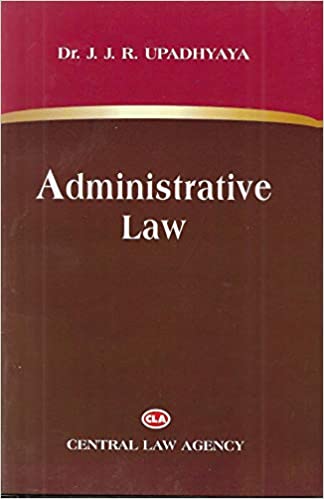 Lectures on Administrative Law by C.K. Takwani
This is one of the most authoritative books on administrative law preferred by most researchers and scholars. Even beginners could also have this book as the language is no doubt simple. And the book price is so reasonable that buying this book is worth it. This book is helpful for your LL.B., LL.M., and judiciary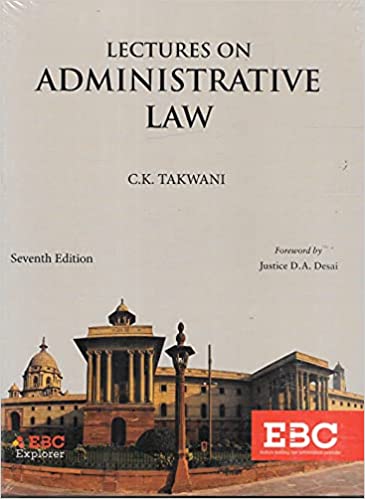 Other Legal Subjects Text Book Suggestions
Administrative Law by S.P. Sathe
From the initial days of your law school career, you want to continue your judiciary preparation as well as wants to score well in your semester you may buy this book because the definitions or the principles written in this book is made easy for the beginners, though it is written in a bit of technical language but is easy to understand. It is worth buying this book since the price is so reasonable as compared to the quality of it.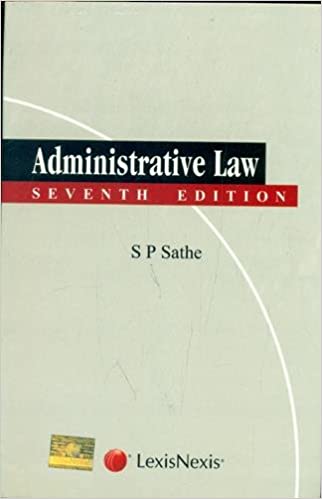 Administrative Law by Dr. Ashok K. Jain
Law practitioners and students will find this book helpful. As it contains provisions and statutes on administrative law as well as the Right to Information Act, 2005 with leading cases. You may take it as a reference book at your law school. You can buy this book at our link below.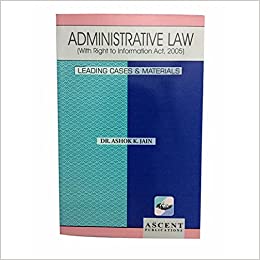 Contents of this book: 1 Nature And Scope Of Administrative Law 2 Delegated Legislation 3 Control Of Delegated Legislation 4 Administrative Discretion 5 Principles Of Natural Justice 6 Judical Review : Writs 7 Commission Of Inquiry & Central Vigilance Commission 8 Right To Information 9 Tribunals And Regulatory Bodies Table Of Cases
Conclusion
Administrative law is the body of law that governs the activities of administrative agencies of government. Government agency action can include rulemaking, adjudication, or the enforcement of a specific regulatory agenda. Administrative law is considered a branch of public law. As a body of law, administrative law primarily deals with the judicial reviews that are the decision-making of the administrative units of government which are part of a national regulatory scheme in areas like as police law, international trade, manufacturing, the environment, taxation, broadcasting, immigration, and transport.
The operations of administrative bodies provide for the protection of public interests. It is not a codified law, and it evolved. So you may refer to any book apart from these which are mentioned above mentioned above to clear your semesters with a good score.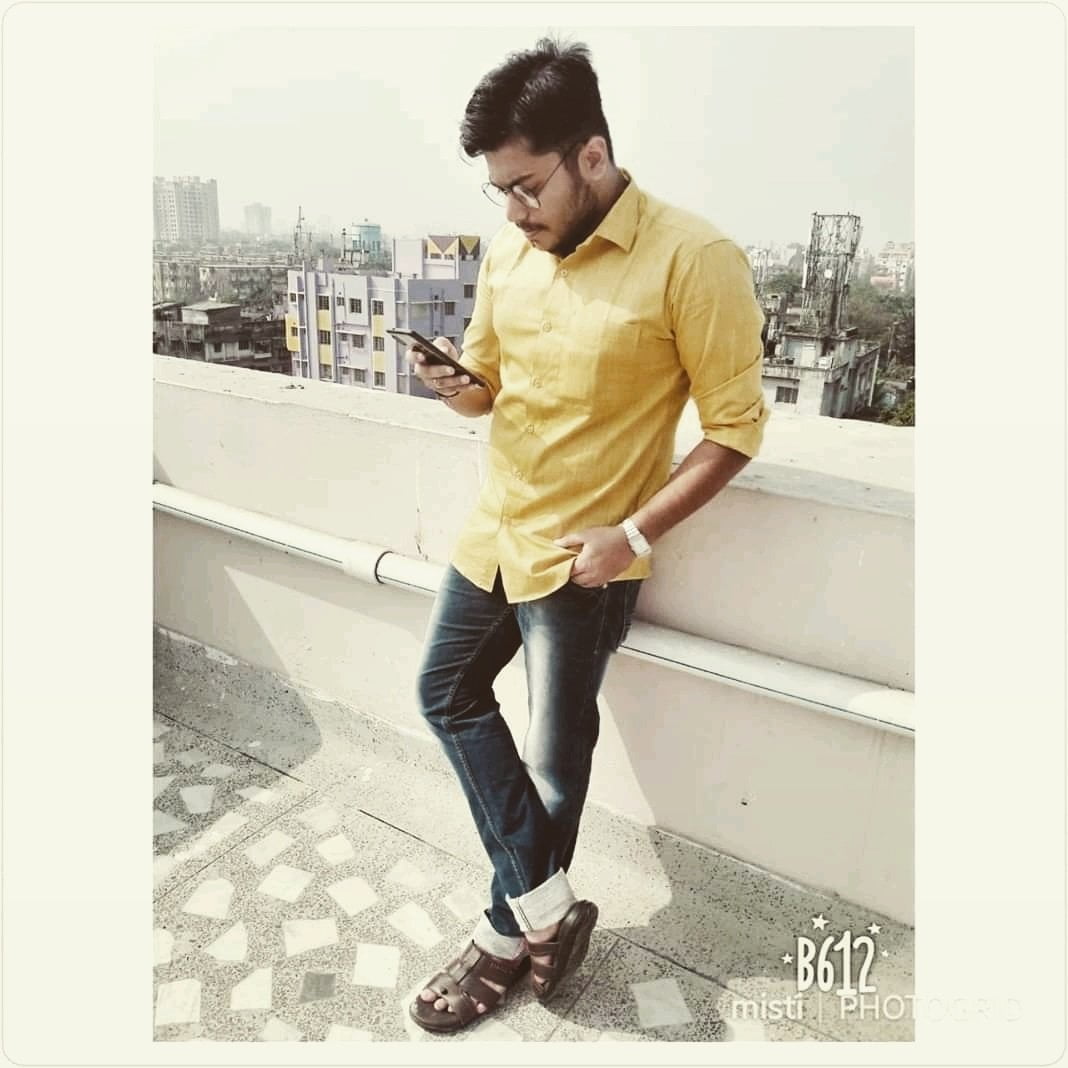 A law student who has knowledge of numbers. A nerd who invests his ideas in new things.