Constitutional law is one such subject that is said to be the root of the legal system. Law students are taught this subject from the very first year/semester. If you are studying law or planning to study law, you must buy a Constitutional Law Book and gear up your reading skills. This should ideally be the book you should start your academics in law with.
While constitutional law books are not difficult to find on the internet, you should always make sure that they are reliable and authentic. The constitutional law book you buy from a website or a store should be up-to-date with the latest judgments of the Supreme Court of India and other major landmark cases in India. These books play an important role for understanding constitutional topics such as distribution of powers between the judiciary, legislature, and executive. Reading constitutional law books is also one way to keep yourself updated about recent developments in this field of study.
You may also be interested in- Best Evidence Law Books For LLB Students
These particular books listed here will provide you with the necessary constitutional knowledge needed for Undergraduate Degree or competitive examinations like UPSC's Civil Services Examination, State Service Examinations in different states, SSC Examinations, Banking Services Exam, etc.
M P Jain Indian Constitutional Law Book
This constitutional book is edited by none other than our very own supreme court judge Justice Jasti Chelameswar. It is a constitutional law textbook and is considered to be one of the best constitutional law books for students, both at the undergraduate and graduate level. The book also contains up-to-date information on constitutional laws such as right to freedom, constitutional rights, fundamental duties, directive principles of state policy, etc.
This book should help you with your preparation for law entrance exams, law competitive exams, etc. It's a book with an in-depth analysis of constitutional provisions
Constitutional Law of India by Dr. J. N Pandey
This constitutional book by late Dr. Jai Narain Pandey consists of detailed analysis and explanation of constitutional provisions such as Directive Principles Of State Policy (Part IV), Fundamental Rights (Part III), and the Indian Constitution: An Introductory Study (Parts I & II). The language used is easy to understand and well supported by case studies and explanations. This is also an inexpensive book from the price perspective. It is said to be a classic for Law Students and Competitive Examinees.
Constitutional Law Of India By Narender Kumar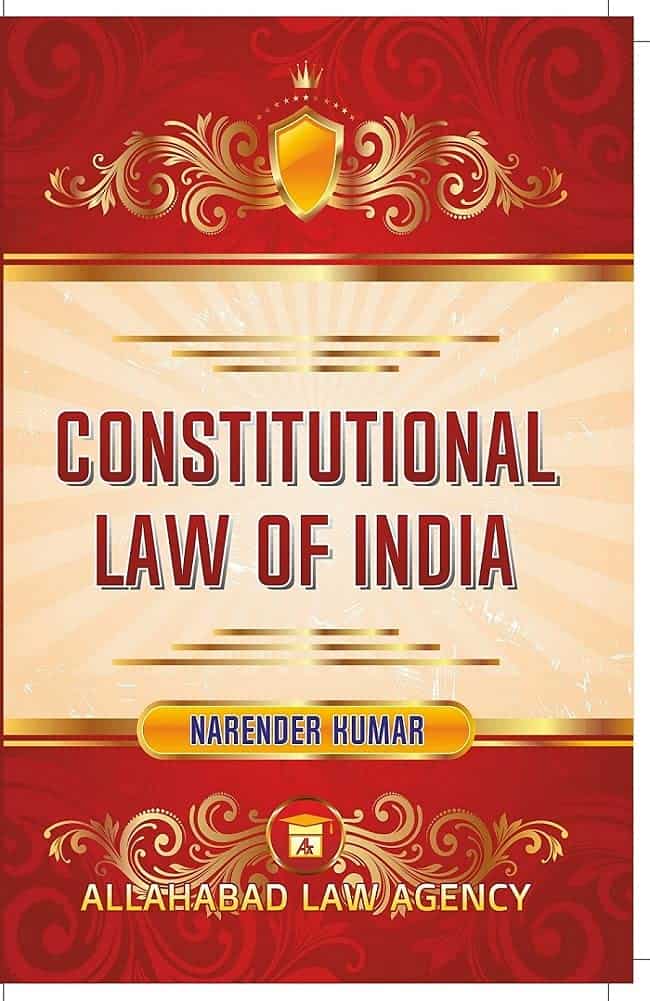 This constitutional book has case studies on important constitutional topics such as power of the Supreme Court under Article 32, constitutional powers of governors, constitutional courts in India, etc.
If you are looking for constitutional books at an undergraduate level or for competitive exams then this particular one is what you need. It consists of chapters covering various important constitutional topics such as state reorganization act and concurrent list (Part III), fundamental rights (Part III), directive principles of state policy (Part IV), etc. Constitutional law books that discuss constitutional interpretation are very rare. This constitutional book is a must read for students who wish to study constitutional interpretation.
For Better understanding of topics you may read this one with M. Laxmikanth's polity.
Conslusion
This is a very brief list of constitutional law books that you should read. The constitutional law books mentioned above provide a very detailed account of constitutional provisions and concepts that are necessary to understand the constitutional framework in India. If you're still confused which one to buy, you should visit your college library and have a look at each of these books. You'll know which one suits you best.