The legal profession is like a fisherman in the ocean where some are able to catch tons of fish whereas others return empty-handed or with just a few. You need the right amount of skills, hard work, and perseverance to excel in this Industry. However, the question, "What is the salary of a lawyer in India?" is valid and requires an understanding of the workings of this profession.
Law students, their parents, and other stakeholders, and interested persons should have an idea of what to expect from this career path.
Salary of Corporate Lawyers in India
A corporate lawyer is someone whose practice in law revolves around corporate entities including but not limited to companies, body corporates, the association of persons. A corporate lawyer's job is usually tied to corporate agreements, due diligence, finance, accounts, and other business transactions. In other words, it may be described as a core subject that deals with business, taxation, and finance laws
In India, a corporate lawyer in the industry can expect an Annual Salary of Rs. 7,02,137 as per reports. That being said Average Entry-Level Corporate Lawyer Salary in India could be as low as Rs. 1 to 4 Lakhs in small companies whereas can go up to Rs. 40-45 Lakhs in big companies such as Oracle, Bengaluru.
A corporate lawyer might have an edge over other lawyers because he or she starts earning instantly from the date of his employment and is standard job pay, unlike other litigating lawyers whose pay would vary on the number of cases they get in a month.
Criminal Lawyer
A Criminal lawyer is someone who deals with clients involved in criminal cases. The core subjects in this sphere of practice are the code of criminal procedure, the Indian Penal Code, and other criminal legislation. A criminal lawyer has to deal with clients and the salary is directly in relation to the reputation and experience of the person.
A criminal lawyer with an average 10-year experience can earn anywhere between Rs.3,60,000 to 10,00,000 and if the person has a good name then their income can be as high as the great Harish Salve who allegedly charges few crores for a single court appearance.
Civil Lawyers
A Civil practitioner is someone who deals with civil cases. The core subjects in this sphere of practice are the Code of Civil Procedure, Land Laws, Property Laws, Inheritance, marriage, and divorce, etc.
A Civil lawyer has to deal with cases like Land title disputes, property inheritance cases, tenancy laws, breach of agreements, and of similar nature.
A civil lawyer just like criminal lawyers has to deal with clients and their pay is directly related to their level of experience, intelligence, and years of practice.
The starting salary of a lawyer in India who deals with civil cases can be as low as Rs. 1,20,000 per annum and as high as Rs. 5-6 Lakhs per annum.
You might also be interested in: Who is the best divorce lawyer in Delhi?
Salary of lawyer in india per month
Now, you must have figured out that it is not possible to give a number because professional incomes vary from individual to individual. I'd like to tell you that I have friends at the court who have not even passed out of their college and during the tenure of their Internship are earning as much as Rs. 20,000 per month while I also know students who have passed out a year ago and are sitting idle.
The basic contention is that the salary of a lawyer in India depends on several factors and all of them combined make this profession worthwhile.
Highest salary of lawyer in india
If you ask about the highest salaries then there are certain lawyers who claim a premium and charge a very high fee. Such may include Dushyant Dave(SC), Mrinal Mukherjee(Calcutta HC), Harish Salve, Fali S Nariman, Kapil Sibbal, and many more.
The above-stated lawyers can charge as high as a few lakhs to few crores for a single appearance in court.
Law firm Salary
There are certain law firms in India that also carry the premium tag such as Luthra& Luthra, Khaitan &Co., Amarchand and Mangal Das etc. These top-tier law firms are spread across several cities in India and offer as high as Rs. 15-17Lakh Per annum salaries.
However, if we analyze the average law firms, which is basically the rest of law firms they may offer salaries anywhere from Rs. 3-5 Lakhs per annum for starters and then gradually to the premium levels.
Also, read How to get selected at an internship in top law firms?
Your law firm salary will also depend on factors such as:
1. Location
2. Age of the Firm
3. The premium it appears to clients
4. Skills you posses
5. Experience.
6. Other matters incidental.
Conclusion
I would like to conclude this article on a note that if you are interested in studying law and you think you have a passion for law, just go ahead and enroll yourself at the university or college. Salary of lawyer in india should not be your concern at the moment, because if yu're good at something, you'll be paid good.. There's this famous saying that I can remember at this point in time. It says, "Think! And you're halfway there" Do not try to choose a particular stream just because you think it has a higher salary or appears fashionable to you. Pick something that you would love doing because it is subsequently what you have to do for the rest of your life.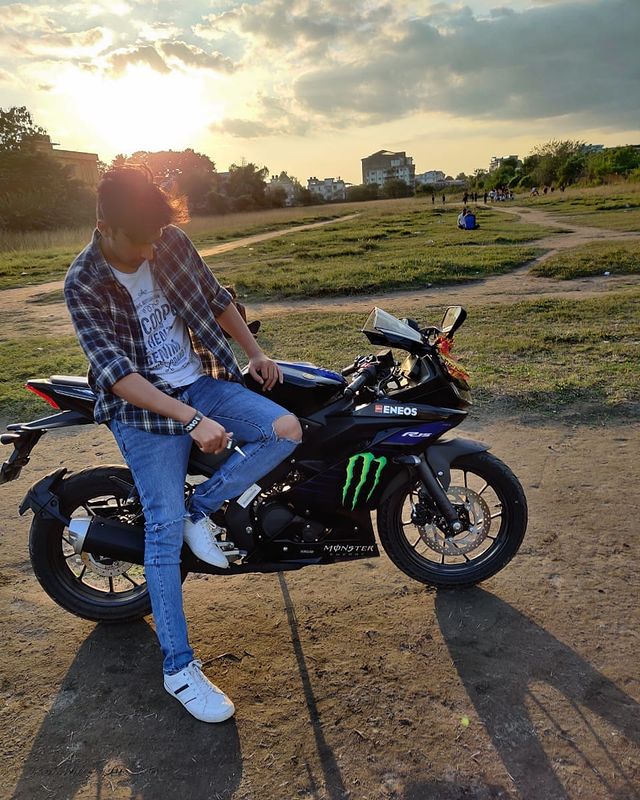 A law student with a mind for technology. A nerd who loves to learn.