What will happen to the semester examinations is the question that needs to be answered by the University authorities in an immediate notice. The students are restless and the thought of giving online examinations or in usual formats amid the COVID-19 (Coronovirus) outbreak is giving them sleepless nights.
Since the university has published its last notice with ref no: 1281/A/CE-20 dated: 18.05.2020 stating that the schedules for conducting both the UG and PG examinations with the modalities will be published within a short while as soon as the colleges reopen, several online petitions, Facebook, and WhatsApp groups have emerged demanding the cancellation of examination as of the 29th of May 2020.
Instead of postponement there are groups that are demanding an immediete cancellation.
One petition with over 2900 signatories reads:
We, the undergraduate students of North Bengal University in West Bengal, are in a state of confusion regarding our final examination/semester examination. On this matter, we would like to draw your attention towards the prevalent practical issues in the wake of Covid-19 pandemic, keeping in mind the WHO's guidelines on this subject.
The host of the petition went ahead and listed out "practical problems" that one may face because of the current pandemic.
It is difficult to attend the final year examination of North Bengal university as the COVID-19 cases are increasing day by day.
A sudden change in the university's examination pattern wouldn't be easy to adapt in such a short time.
POSTPONEMENT OF EXAMINATIONS will lead to final year students losing a year (I believe this is because students have other things in mind after they pass out of college, like government and other examinations)
Logistics would be difficult at the moment because a lot of students are from other cities and re-opening of PGs, Hostels and Rented apartments are unlikely.
There is no confirmed news on the Train, buses, and other travel ways regularly and punctually without having any special rules.
Online modes of examination are not possible because not every student and college is equipped with the essential infrastructure.
The psychological effect of exams on students may lead them to unfair examination evaluation.
Some serious concern from students were:
We are afraid of the current pandemic situation of COVID-19. It is difficult to attend our final year examination of North Bengal university as the COVID-19 cases increase day by day. so we don't want to attend the examination by taking any risk of our life. Suddenly Our university changed its exam pattern from subjective to multiplicative. It seems impossible for us to take an exam in a new pattern within a short time.

So we students of (1+1+1) system of North Bengal university are requesting the authority to either promote us with average marks considering our previous years marks else take the examination when the situation is under control.
Sourav Sarkar from JALPAIGURI LAW COLLEGE, in a Whatsapp group consisting of over 250 law students wrote
Hello friends I am Sourav Sarkar from JALPAIGURI LAW COLLEGE (4TH YR). One of my friends have added me to this wp group with my consent. I have read and signed the online petition that u guys have prepared and i support all the cause that has been mentioned in the petition. Now after being a member of this wp group i find myself amidst people who share a common mentality i.e we are not willing to give our respective Universitiy exam which has been going on in a conventional way since a very long time. And to support our cause we have justified some major problems that the general students are facing and are about to face if we were to sit for the exams. I would like to suggest that we stay focused on only one goal and do not indulge ourselves in other topics such as how the educational infrastructure is not up to the mark. I find these topic baseless because the same has been going on for past years and none of us had to come up together to protest against it. And i also believe that INDIA being a developing country, educational infrastructure has been struggling since Independence. And i quote "developing".. so we all must understand this that in light of the unforseen situation due to this worlwide pandemic, we must only focus in our cause rather than critisizing the entire system. That wont do us any good for the time being, and hence i would like to suggest that we should stop discussing those matters. Infact we should find possible alternatives and only think about how this petition finds light that it needs. We should think about getting maximum signatures to back up out petition and should circulate it as much as possible.
Thank you.
---
While the number of signatures on these petitions and participation in various social media groups is increasing, we'd want every law student to take a clear stand on what they want.
If you support these initiatives of Cancellation of exams: Please sign the petition up and help the issue get highlighted.
Sign the petition here: [click here to go to petition.net and sign]
If you're against this petition, let us know in the comments, What is the basis of your stand?
---
We, at StrictlyLegal.in, acknowledge that the problem is real and needs to be addressed by the authorities with an utmost priority.
Our team is trying to reach the university authorities at North Bengal University to comment on the matter, (TO BE UPDATED SOON).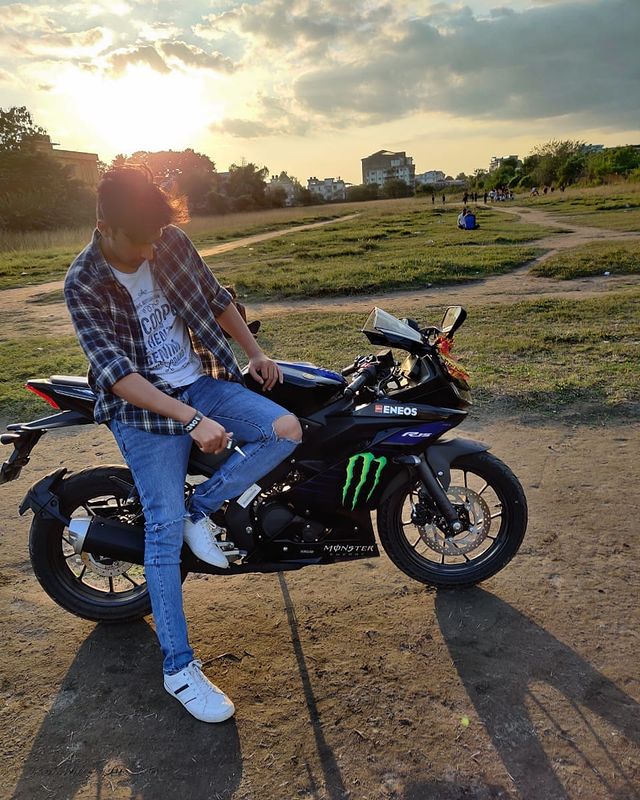 A law student with a mind for technology. A nerd who loves to learn.