Divorce lawyer Delhi: Looking for the best lawyer in Delhi to represent you in your divorce case? How do you find someone who will help make sure that everything works out for the best, no matter how bad the situation is.
About Best Divorce Lawyer in Delhi:
The best divorce lawyer in delhi should be a lawyer that can handle all types of family law cases related to divorce and separation. Divorce lawyers in delhi has the capacity to give advice regarding all kinds of divorce cases so you can make an informed decision about your future. A lawyer for divorce will possess the capability of taking care of cases such as maintenance, child custody, property distribution and many other things.
A person who is going through a divorce case would wants to ensure they choose the best lawyer for their case and not just any lawyer. Going through a divorce or legal separation requires one to be mentally prepared since this will affect them financially and emotionally. They need to realize that what they are going through is also impacting their family and children as well. When choosing a lawyer, you should choose someone that is experienced since they have dealt with similar cases to yours before. They will have the knowledge of how to handle your case properly to give you the best outcome possible.
It is important for one to do thorough research about the lawyers that they intend on hiring so that they can ensure what lawyer has experience in handling divorce cases. Enquire from people who are familiar about good lawyers in Delhi NCR region. Conduct online research so you are aware of what other clients say about their services or lack thereof. You need to ensure that their client reviews are positive ones since these are real people's opinion about how your lawyer handled their case.
You should let your lawyer know about what you expect out of them in order for them to give you the best possible outcome. Letting your lawyer know your expectations will enable them to do a better job because they will be aware of what needs to happen next.
Here's the list of few Divorce lawyers in Delhi that you may be interested in:
| | | |
| --- | --- | --- |
| Advocate Name | Address | Phone Number/Contact |
| Advocate Rajkumar Solanki | Chamber no- 759 A, lawyers chambers, District court dwarka Dwarka, Sector 10 Dwarka, new delhi, New Delhi, Delhi 110075 | +919810410307 |
| Preeti Singh & Associates | 13, Babar Rd, Bengali Market, Todermal Road Area, Mandi House, New Delhi, Delhi 110001 | +919312411311 |
| Advocate Satish Dagar | Chamber no-325 Dwarka District Court, Sector 10 Dwarka, Dwarka, Delhi, 110075 | +919650589266 |
| KARAN S.THUKRAL from THUKRAL LAW ASSOCIATES | House No. 158, 1, A 1 Block, Block A, Paschim Vihar, New Delhi, Delhi 110063 | +919999009339 |
| Advocate Tushar Srivastava | 51, 2nd Floor, Silver Park, Krishna Nagar, Delhi, 110051 | |
| Ashok Gupta & Co | C 10/3, Opposite Gate No.4 of Vidya Bharti School, Sector 15, Rohini, Delhi, 110089 | +919810309723 |
| Advocate Amit Malik | 9, 69, Block 9, Subhash Nagar, New Delhi, Delhi 110027 | +919654813100 |
List to top divorce lawyers in Delhi
Divorce Lawyers in Delhi High Court
| | | |
| --- | --- | --- |
| Advocate Vishwanath Pratap Singh | P-64, Noida – 201301, Sec-11 | +919990873005 |
| Advocate Gaurav Malik | Chamber No-470, Western Wing, Tis Hazari Court, Delhi – 110054, Criminal and Civil Side | +919873023057 |
| Advocate Rekha Aggarwal | Chamber No. 409, Block 3, Delhi High Court, Sher Shah Road, Kaka Nagar, Delhi – 110003, Next to NGMA | +919810816918 |
| Advocate Abishek Kaul | NIL | NIL |
Delhi High Court Divorce Lawyers
Don't forget to mention it to them that you found their contact on Strictlylegal.
Ensure before hiring
When hiring a lawyer, ensure that their fees are reasonable and within your budget. You should not end up spending a lot of money on lawyers who may not help you achieve the goals that you have set for yourself as far as divorce cases are concerned. Lawyers vary greatly as far as prices go depending on the lawyer's experience and expertise. A lawyer with good credentials will definitely charge more compared to those who lack experience or those who barely went through law school.
By doing thorough research about lawyer Delhi, you can end up hiring lawyer that matches your budget and needs. Ensure that the lawyer that you are planning to hire is someone who will ensure all of your cases are dealt with compassionately so they can be finalized in a timely manner without costing too much money. Divorce lawyer delhi must have their law degree from one of the top universities in Delhi or India.
Further Checks?
You should also check if your lawyer works alone or whether they work with other professionals in the field by looking at their website. A good lawyer delhi has team lawyers working under them who specialize in different area of family laws so when they work on your case, these are people working on it together which speeds up the process.
Working with a lawyer that works together with other lawyers will give you assurance that your case is being handled by a team that specializes in case like yours. They have the contacts and resources to deal with all sorts of family cases.
Your Nearest Lawyer
You should also consider online lawyer directories – here are some examples of them:
Google Business: Just Search Divorce Lawyers nearby and google will show you relevant profiles along with phone numbers and reviews.
Lawrato: Your one search destination to the legal world of lawyers.
Sulekha: Online Classified
Justdial: Online Classified.
All of these websites allow you to search for local lawyers or experts in your area by just entering your postcode into the website's search box. These lawyer directory websites usually allow you to browse through lists of lawyers specializing in divorce cases and they may even have lawyer reviews, ratings, details about their fees and experience levels too. On top of that, lawyer directories like this usually supply links which you can click on to contact the lawyer yourself via email or phone number (usually free). Many lawyer directories also supply lawyer profiles with contact details but it can be a good idea to visit lawyer websites as well as lawyer directories as lawyer websites may have exclusive offers and free consultations online.
The more research that you put into finding a lawyer, the better your chances will be of getting someone who is reputable and professional to represent you in court.
---
Disclaimer: Nothing contained herein should be construed as legal advice nor the formation of an attorney/client relationship between myself and any other individual(s). Any opinions
How much are lawyer fees for divorce in India?
Divorce lawyers may charge anything between Rs. 8000 to over a Lakh rupees depending on the experience of the advocate, complexity of the case and compensation involved (if any)
How much does a lawyer charge for mutual divorce?
A Mutual Divorce should be easy compared to other procedures of divorce. A divorce lawyer may charge anything between Rs. 8000 to over a few lakhs depending on the case and experience of the professional.
How to hire a divorce lawyer with no money?
You are well within your rights to seek legal aid for your divorce if you do not have money to hire an advocate. All you have to do is apply to the legal aid services in your jurisdiction.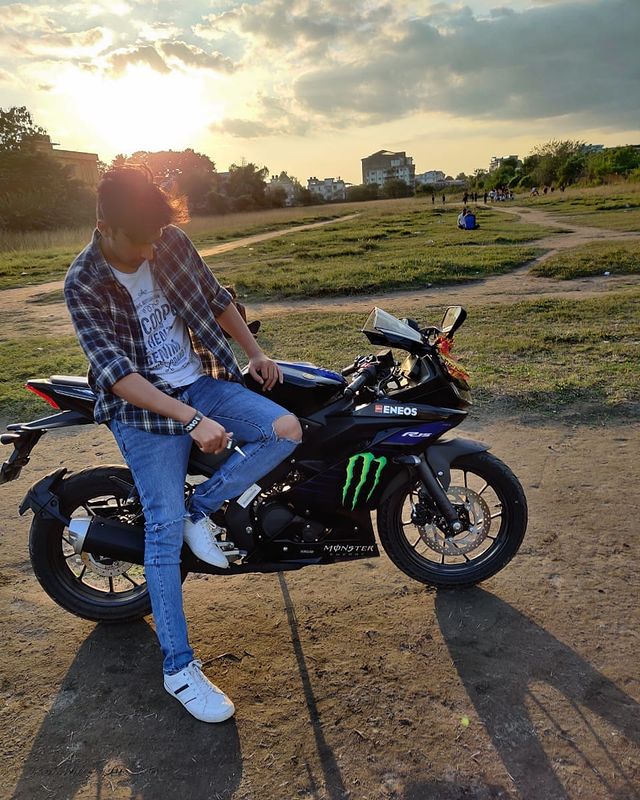 A law student with a mind for technology. A nerd who loves to learn.