Contract drafting is the process of creating documents containing detailed instructions that should be followed by someone to get something done. Contract drafting differs from other types of writing because it requires consistent use of terminology and legal jargon.
Drafting is an art and a science because there's so much that must be taken into account when creating a contract. Every clause, phrase, word, and punctuation mark could have legal ramifications. This is why it's crucial to work with someone who has both the legal knowledge and drafting skills necessary to create an airtight document.
Why do you need to hire someone?
Legal contracts and official documents are often needed when doing business, buying or selling real estate, or negotiating an agreement. Contract drafting is a legal task that plays a large role in ensuring that the terms of a contract, lease, or authorization are properly accounted for. A contract is only as good as the drafting behind it, which is why it's extremely important to hire a professional who can create a beneficial and legally binding contract without fail.
Thanks to today's technology you can hire online legal drafting services in India and save as much as 60% of the costs.
What do we do?
It's a known fact that drafting a contract is an extremely difficult task in itself. The unending stream of laws and rules, which has to be followed for the completion of this task in its entirety, make it all the more complex.
Are you looking for the best service provider of Contract Drafting Services in India? You are in the right place. We at Vakil.Tech, provide a free initial consultation with all our clients so they can get to know more about the services that we offer.
Whatever be your project requirement, we are always ready to assist you. Whether you want to get an employment contract drafted or a non-disclosure agreement or anything else, we are here to serve you on time. Don't worry about anything and just give us a call or send us an email. We ensure timely delivery of the draft that you want.
Are you looking for a well-worded, High-quality, and professionally drafted legal agreement that meets your requirements?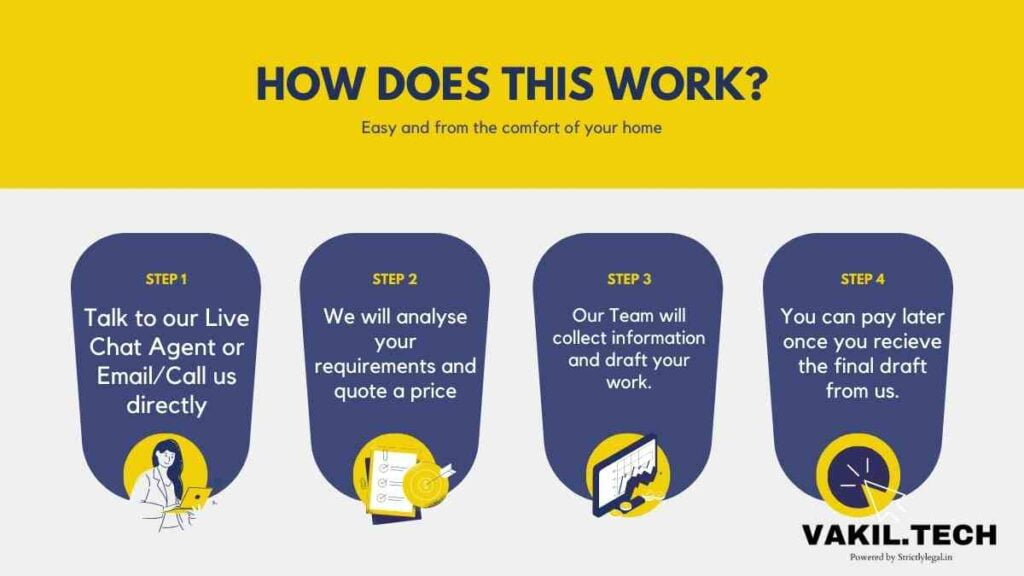 This is where our experts will assist you with online legal drafting services.
Charges for Contract Drafting
The charges for contract drafting will depend on the type of contract, size of the document, and intricacies involved. Please connect to our Live Chat Representative using the Live chat button above
Our Experts can help you with:
Employment Contract Drafting
Affidavits
Wills
Copyright Agreements and Notices
Settlement Agreements
Logistics and Service Agreements
Donation Agreements
Master Purchase and Sale Agreements
Brokerage Agreements
freelance contract agreement
Offer Appointment Letter
Freelancer / Independent Contractor
Non-Disclosure Agreement (NDA)
Non-Compete
NNN Agreement
Commission Agreement
Master Services Agreement
Affiliate Agreement
Corporate Agreements
Coaching Agreement
Sales and Marketing Agreement
Investment Agreement
Legal Agreement
Supplier Agreement
SAAS Agreement
LLC Operating Agreement
Equity agreement
Web Development Agreement
Lease Agreement
Rental Agreement
Social Media Contracts
Manufacturer Agreement
Employment Contract
Legal Binding
Split Agreement
Shareholder Agreement
Purchase Agreement
Partnership Agreement
Freelancer/ Independent Contractor Agreement
Software/ NFT Licensing Agreement
Investment & Partnership Agreement
ESport Agreement
Legal advice
Copyright Notice
Demand Letter
IP Contracts
AML policy
KYC Policy
Refund Policy
GDPR, Cookies & Privacy Policy
DMCA Notice
Legal opinion
Letter of Intent
Legal letters
Cease and Desist Notice
Terms and conditions
And other similar things
Who we have worked with in the past?
Lawyers and Legal Professionals
Consultants
Corporate Houses
Website Owners & Developers
Software Vendors
Publishing Houses
Freelancers
Small Business Owners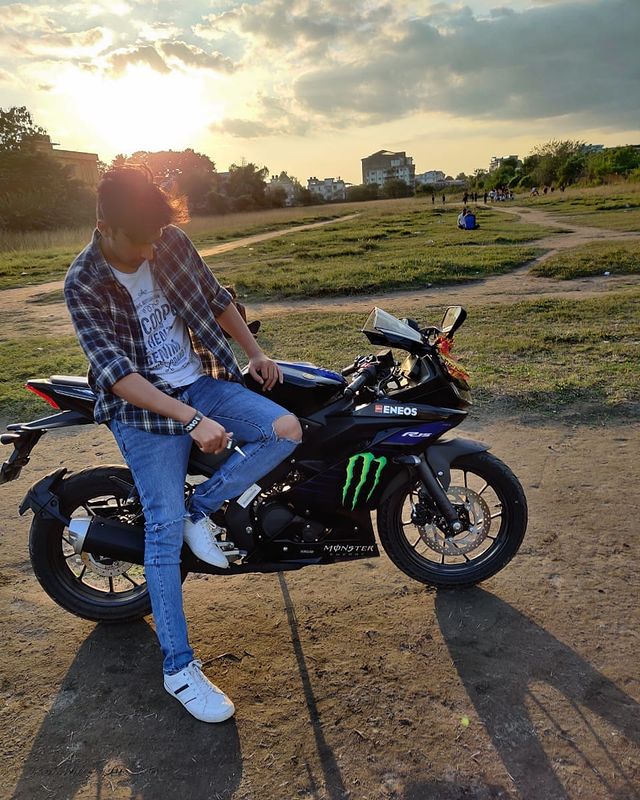 A law student with a mind for technology. A nerd who loves to learn.