This article is co-authored by Priyanka Chauhan
Article 21 guarantees the protection of life and personal liberty to every individual and states that "No person shall be deprived of his life and personal liberty except according to the procedure established by law."
The people who ensure our safety, are they safe? Let's figure it out…
Who is a Public Servant?
A public servant is defined under section 21 of The Indian Penal code. The term denotes as persons falling under the descriptions of the following:
Every Commissioned Officer in the Military,[Naval or Air] Forces of India];
Every Judge including any person empowered by law to discharge, whether by himself or as a member of any body of persons, any adjudicatory functions;
Every officer of a Court of Justice [(including a liquidator, receiver or commissioner)] whose duty it is, as such officer, to investigate or report on any matter of law or fact, or to make, authenticate, or keep any document, or to take charge or dispose of any property, or to execute any judicial process, or to administer any oath, or to interpret, or to preserve order in the Court, and every person specially authorized by a Court of Justice to perform any of such duties;
Every juryman, assessor, or member of a panchayat assist­ing a Court of Justice or public servant;
Every arbitrator or other person to whom any cause or matter has been referred for decision or report by any Court of Justice, or by any other competent public authority;
Every person who holds any office by virtue of which he is empowered to place or keep any person in confinement;
Every officer of [the Government] whose duty it is, as such officer, to prevent offences, to give information of of­fences, to bring offenders to justice, or to protect the public health, safety or convenience;
Every officer whose duty it is, as such officer, to take, receive, keep or expend any property on behalf of [the Govern­ment], or to make any survey, assessment or contract on behalf of [the Government], or to execute any revenue process, or to investigate, or to report, on any matter affecting the pecuniary interests of[the Government], or to make, authenticate or keep any document relating to the pecuniary interests of [the Govern­ment], or to prevent the infraction of any law for the protection of the pecuniary interests of [the Government];
Every officer whose duty it is, as such officer, to take, receive, keep or expend any property, to make any survey or assessment or to levy any rate or tax for any secular common purpose of any village, town or district, or to make, authenti­cate or keep any document for the ascertaining of the rights of the people of any village, town or district;
Every person who holds any office in virtue of which he is empowered to prepare, publish, maintain or revise an elec­toral roll or to conduct an election or part of an election;]
Every person—
in the service or pay of the Government or remunerated by fees or commission for the performance of any public duty by the Government;
in the service or pay of a local authority, a corporation established by or under a Central, Provincial or State Act or a Government company as defined in section 617 of the Companies Act, 1956 (1 of 1956).] Illustration a Municipal Commissioner is a public servant.
A village watchman remunerated by paying fees by the villagers comes under the definition of Section 21[1]. Similarly, a lascar in Public Works Department distributing water from public works channels is a public servant and persons assaulting him while engaged in distributing water from irrigation channels are liable to be convicted under this section.
What does execution of duty as a public servant mean?
These words mean discharge of the duty imposed by law on such public servant in the particular case and do not cover an act done in good faith under color of his office[2].
It has been held that this section has no application when the a public servant was acting as per the order which is bad, even though he himself was unaware of illegality[3]. 
Where the constable was executing the warrant and was acting in good faith under the colour of the office although the warrant was not strictly legal the accused who assaulted the constable was held liable under this section[4]. The test is whether at the time of the assault was lawfully discharging a duty imposed on him by law as such.
Was he doing what it was his duty to do when he was assaulted[5]? Where there is no illegality at the face of the warrant and it is on the face of it a legal warrant issued by a person who has authority to issue warrants of that nature, it is the duty of the officer executing the warrant to do so and so doing he acts in the execution of his duty as a public servant[6].
353. Assault or criminal force to deter public servant from discharge of his duty.—Whoever assaults or uses criminal force to any person being a public servant in the execution of his duty as such public servant, or with intent to prevent or deter that person from discharging his duty as such public servant, or in consequence of anything done or attempted to be done by such person in the lawful discharge of his duty as such public serv­ant, shall be punished with imprisonment of either description for a term which may extend to two years, or with fine, or with both.
This section applies when a public servant is discharging his duties imposed on him by virtue of his office.
Ingredients:
i) There must assault and use of criminal force
ii) Such assault or criminal force must have been made on a public servant
iii) It must have been on a public servant:
While he was acting in the execution of his duty
With the intent to prevent or deter him from discharging his duties
In consequence of anything done or attempted to be done by him in the discharge of the duties.
If the hurt is caused under these sections, then section 332 or section 333 will apply along with section 353.
What is assault?
As defined in Section 351 of IPC Whoever makes any gesture, or any preparation intending or knowing. it to be likely that such gesture or preparation will cause any person present to apprehend that he who makes that gesture or preparation is about to use criminal force to that person, is said to commit an assault.
Explanation- Mere words do not amount to an assault. But the words which a person uses may give to his gestures or preparation such a meaning as may make those gestures or preparations amount to an assault.
A constable even when not on duty may arrest an offender for inflicting injuries with a knife, and if a constable is assaulted while he affects to attempt the arrest, it will be clearly an offence under this section[7]. A mere obstruction or resistance unaccompanied by criminal force or assault does not constitute an offence under section 353. There must be an additional obstruction, use of criminal force, or assault on public servant while he was discharging his duty[8].
What is criminal force?
As defined in Section 349 Force– A person is said to use force to another if he causes motion, change of motion, or cessation of motion to that other, or if he causes to any substance such motion, or change of mo­tion, or cessation of motion as brings that substance into con­tact with any part of that other's body, or with anything which that other is wearing or carrying, or with anything so situated that such contact affects that other's sense of feeling: Provided that the person causing the motion, or change of motion, or cessation of motion, causes that motion, change of motion, or cessation of motion in one of the three ways hereinafter de­scribed.
Firstly — By his own bodily power.
Secondly —By disposing of any substance in such a manner that the motion or change or cessation of motion takes place without any further act on his part, or on the part of any other person.
Thirdly — By inducing any animal to move, to change its motion, or to cease to move.
To strike a pot which a man is carrying and which is in contact with a man's body constitutes the offence of criminal force if it is done to cause him fear, annoyance, etc., and if that person is a public servant in discharge of his duties, the offence is punishable under this section. A constable interfering in affray in order to prevent it is only discharging his duties.
If as a result of warning to the persons committing affray to desist from committing affray or even as the result of taking them illegally into his custody for resisting the affray, he is subjected to criminal force, an offence has been committed under this section[9]
Few Incidents of Attacks on Public Servants:
Kanpur Police Attack July 2020:
Vikas Dubey was accused of 60 cases including murder, robberies, and kidnappings. A villager, Rahul Tiwari lodged a complaint against him on 2nd July 2020 under section 307 on The Indian Penal Code and hence the police authorities were on a lookout for him.
A team of 15 Police officers was deputed on the job and based on the information they conducted raids in Bikru village.  The Accused Vikas Dubey and his team had blocked the road by parking a heavy vehicle on the road leading to the village.
In the wee hours of 3rd July 2020, when the police team was about to nab the accused, his aides opened fire from the rooftop of the building which killed 8 policemen including the Deputy Superintendent of Police.  4 other police officials are injured in the said attack and the Accused and his men fled from the spot.
The Station House Officer of the Chaubeypur Police Station in Kanpur has been suspended on Saturday due to his alleged links to the accused Vikas Dubey. There are also suspicions over his actions during the attack on the police team.
SHO Chaubeypur Vinay Tiwari was part of the police team that went to arrest Dubey but it was found that he allegedly did not fire a single shot and escaped from the spot when his colleagues were trapped. The police are also probing how the assailants led by Vikas Dubey were tipped-off about the raid that took place in the intervening night of July 2 and 3.
It is also suspected that maybe SHO Tiwari may have tipped off the gangster. Police forces of 40 stations and 12 teams have been formed to nab Dubey and his men.
The officials led by police teams used bulldozers to demolish a large house belonging to Dubey in Birkur village and cars owned by him were also crushed in the drive-in Bikru village, where the attack took place,
The police did not explain why and under what authority his property was demolished.  No definite reasons were given by the police for the demolition of the building and under what authority they did so.
However, a police source alleged that the house was demolished during a search for any hidden cache of weapons or possible hideouts or bunkers made by Dubey, considering the number of bullets fired by the assailants at the police team.
The Special Task Force of UP Police was also been roped for catching the culprit and after a week's massive hunt the Police Force has been successful on 9/7/2020 in nabbing him from a temple in Ujjain and 10/7/2020 in the wee hours in the morning when he tried to escape from the Police Custody he was shot dead in an encounter. 
Kolkata Police Attack April 2020
The police officers and the civic volunteers were patrolling the streets for raising awareness of the COVID 19 and lockdown order promulgated by the State of West Bengal. The accused was seen roaming on the streets for no valid reason. The police asked him to explain where he was going.
The man, however, misbehaved with the officers and began to make some wild allegations and called people at the spot and formed an unlawful assembly with weapons, like bricks and bamboos, and used criminal force upon the police officers.
Three Officers and one civic volunteer were injured in Metiabruz's Rajabagan, Kolkata on the night of 12th April 2020. The accused also assaulted them with fists and blows and hurled bricks, which resulted in injuries to their persons. Four police officers were assaulted and pelted with stones and chased by a strong mob of 25 people.
The accused also damaged a motorcycle used by Rajabagan police station. An FIR  has been registered against the accused under IPC sections 143, 147, 148, 149, 353, 332, and 188 of Indian Penal Code and sections 3 and 5 of the PDPP Act.
Rajasthan Police Attack April 2020
On 17th April 2020 at 8 am whilst the Police Personals were patrolling they saw some people were roaming unnecessarily in the curfew hit the area. Upon asking these people to stay inside their homes, the accused started beating them. Five policemen on patrolling duty were attacked by a mob of more than a dozen people after they asked them to stay at home in an area under curfew over the coronavirus pandemic in Rajasthan's Tonk district.
The injured policemen were rushed to a government hospital after which two of them were discharged while three are still undergoing treatment. An FIR has been registered by the injured cops under section 307 (attempt to murder), 332 (voluntarily causing hurt to public servant), 353 (assaulting government servant), and 188 (disobeying government order) of the Indian Penal Code (IPC).
Indore Police Attack April 2020
On 7th April, 2020, a group of persons pelted stones at a police constable in Madhya Pradesh's Indore district when he asked them to stay indoors to contain the spread of coronavirus.
The policeman then alerted his seniors following which additional force was sent to the area.  A purported video of the incident also went viral on social media, in which the policeman was seen running to save themselves from seven to eight people who were throwing stones and chasing them.
One of the miscreants was seen picking up a stick while chasing the policemen. Five people have been arrested in connection with the incident that took place in Chandan Nagar area and booked under IPC sections 147 (rioting), 188 (disobedience to order duly promulgated by public servant), 353 (assault or criminal force to deter public servant from discharge of his duty) and other relevant provisions.
Maharashtra April 2020 to July 2020
A total of 218 cases have been registered on attacks on the police personnel. The Maharashtra police said that a total of 770 accused have been apprehended so far.
Cases of civilians attacking police have been on a rise since the lockdown as police are urging everybody to stay at home. The area, which borders the MHADA colony, is a densely populated slum cluster which has been declared a red zone for the spread of coronavirus infection.
On  14th April 2020 when a joint team of policemen from the Antop Hill police station and the State Reserve Police Force (SRPF) were on patrolling duty in the Kopri area of Gharib Nawaz Nagar, they saw some people violating the lockdown rules. When police ordered the civilians to comply with the rules and wear masks, the civilians started attacking the police.
There was an altercation between the police and civilians when they refused to wear masks in public. Three officers were attacked by the mob with stones and sharp weapons in Antop Hill at Mumbai while trying to enforce lockdown that was imposed in the wake of coronavirus outbreak.
The police have filed an FIR under Indian Penal Code Sections, 307 (attempt to murder), 353 (assault or criminal force to deter public servant from discharge of his duty), 332 (voluntarily causing hurt to deter public servant from his duty), 324 (voluntarily causing hurt by dangerous weapons or means), 344 ( wrongful confinement for ten or more days), 271 (disobedience to quarantine rule), 188 (disobedience to order duly promulgated by public servant), among others along with the Maharashtra COVID-19 act.
This article is co-authored by Priyanka Chauhan
Conclusion
Thus, from above, it can be seen that there are various instances of assaults of severe degrees on our Protectors whereas the Laws are not severe. We need stringent laws and assault on Public Servants should attract higher punishments and there should be a signal sent to the miscreants that such acts shall not be taken lightly
---
[1] (Aja Narsang, Criminal Revison Case No. 377 of 1909)
[2] (Dalip (1896) 18 All 246; Raman Singh (1900) 28 Cal 411, 414.)
[3] (Raghunath 1950 CriLJ 987).
[4] (Oupesh Varkey (1964) CriLJ 592.
[5] (Bhopo AIR 1933 Sin 174)
[6] . (Shib Charan (1938) All 386.
[7] (Patar Munda 1958 CriLJ 541 (Ori)
[8] (Oduvil Devaki Amma 1982 CriLJ (NOC) 11 Ker.
[9] . (Public Prosecutor vs Munuswamy AIR 1950 Mad 365: (1950) 51 CriLJ 604 (Mad)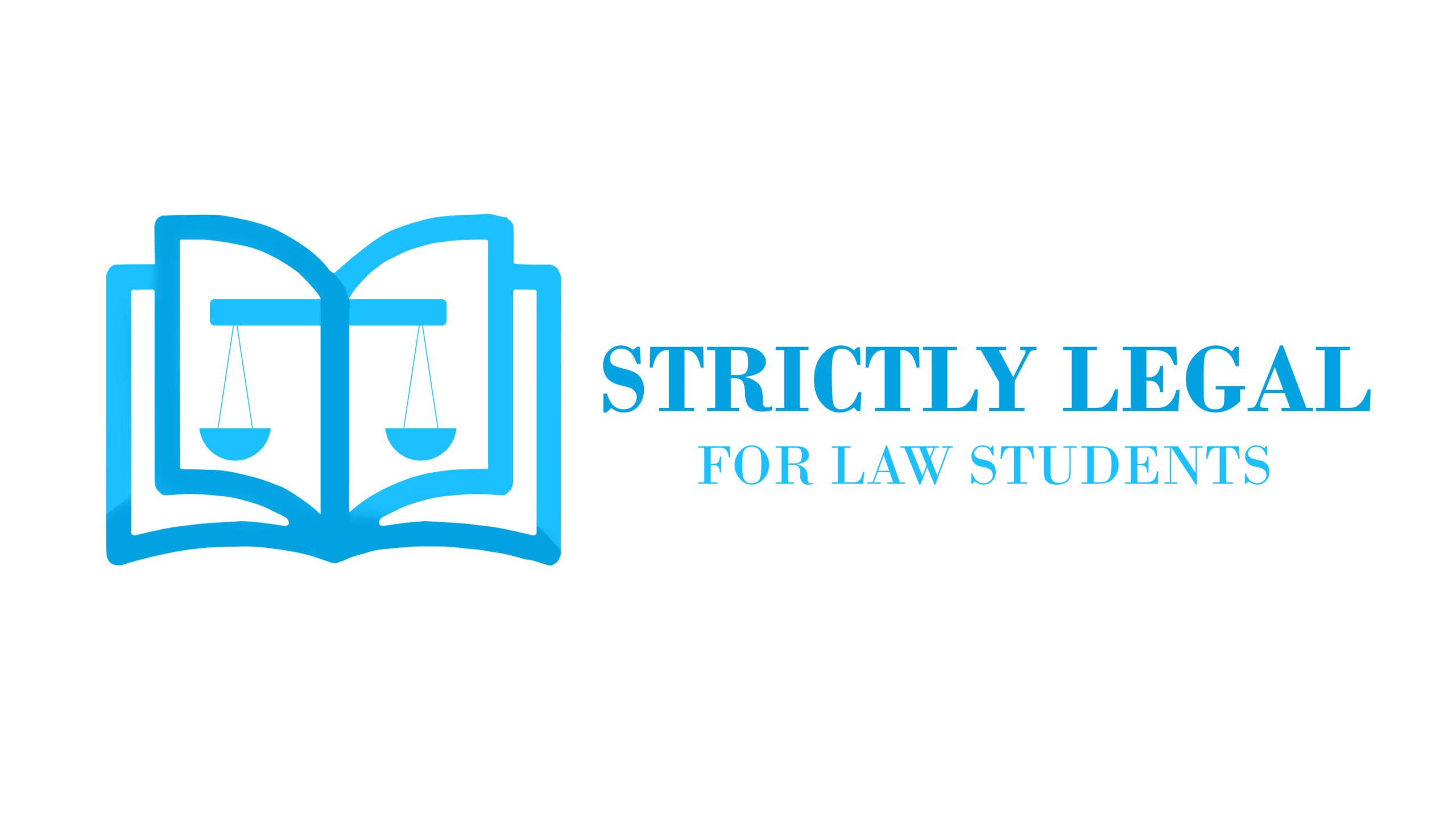 Users not registered with Strictlylegal can Email us their content and the same are posted through this account. In case of abuse, kindly let us know at Contact@strictlylegal.in