Case Analysis/Brief for Citizens for Democracy v. State of Assam & Others (1995) 3 SCC 743 also known as Supreme Court's Mandate against Handcuffing and chaining. Writ Petition (civil) 22 of 1995, filed by the petitioner, CITIZENS FOR DEMOCRACY and the judgement dated 01.02.1995 can be summarized as below:
Facts of the Case
Mr. Kuldip Nayar, the President of the Citizens for democracy, an organization to uphold and defend civil liberties wrote a letter to one of the Supreme Court judges stating that he had visited one of the government funded hospitals in Guwahati to see a patient. But to his utter surprise what he witnessed shook his understanding and belief.
He narrated in that letter that he had witnessed "7 TADA detenues put in one room, handcuffed to their bed." This was despite the fact that the rooms where the prisoners were lodged were well guarded with armed police personnel and had bars and was locked. There was no chance of escape of the prisoners. He went ahead to state that he had wrote a letter to the state chief minister but did not receive any response. He ended his letter with the words, "May I approach you to intervene." and the judges of the Supreme Court of India treated this letter as a public interest litigation and set up a bench consisting of KULDIP SINGH & N. VENKATACHALA.
Issues Raised
The issues raised in the Public interest Litigation were as follows:
Is it justifiable to put iron bearing or handcuffs on prisoners in transit between prison house and court house?
If not what would be the exceptions?
Aftermath of the PIL
After the Supreme Court of India acknowledged the letter as a petition under Article 32 and treated it as a Public Interest Litigation, the apex court issued notice to the State of Assam through its Chief Secretary Shri H.N. Das.  Home Secretary Mr. B.V.P. Rao and Secretary of health Mr. Harish Sonowal responded with an affidavit.
The affidavits stated that "It is necessary to state and bring to the notice of this Hon'ble Court that during the period 1991-94 there have been as many as fifty one cases of escape and/or rescue of terrorists from Police and Judicial custody including thirteen terrorists who escaped and/or were rescued from different hospitals of the State, of them seven escaped from Guwahati Medical College Hospital where the above seven detenues are presently lodged…. The following three instances are significant to point out to the Hon'ble Court how TADA detenues escaped from the hospitals when not in handcuff…"
Both the affidavits went ahead to explain and quote instances where detenues escaped when not in handcuffs.
Judgement
The bench was of the opinion that there were instances earlier where the supreme court held that "the relevant considerations for putting a prisoner in fetters are the character, antecedents and propensities of the prisoner." but none of the affidavits contained anything that could infer that the 7 TADA detenues would  jump jail or break out of custody. 
Even orders of superiors are no valid justification as constitutional rights cannot be kept in suspense by superior orders
The court reiterated the already settled law from quoting several judgements that to put handcuffs or fetters
there must first be well-grounded basis that the prisoner would jump bail
This well-grounded basis should be on the basis of the character, antecedents and propensities of the prisoner.
The judges reiterated that the same Court in Shukla's case (Prem Shankar Shukla vs Delhi Administration) categorically held that handcuffing is prima facie inhuman, unreasonable, arbitrary and as such repugnant to Article 21 of the Constitution of India. To prevent the escape of an under-trial is, no doubt, in public interest, but "to bind a man hand-and-foot, fetter his limbs with hoops of steel, shuffle him along in the street and stand nun for hours in the courts is to torture him, defile his dignity, vulgarise society and foul the soul of our constitutional culture."
Supreme Court of India declared, directed and laid down as a rule that Handcuffs or other fetters may not be imposed on a prisoner, whether guilty or not, when incarcerated in a jail anywhere in the country, or while being transported or in transit from one jail to another, or from jail to court and back. On their own, the police and jail officials will have no jurisdiction to order the handcuffing of any detainee in any jail in the country, or during transportation from one jail to another, or from jail to court and back.
The apex court in Citizens for Democracy v. State of Assam & Others (1995) 3 SCC 743 noting that the police and jail authorities despite of receiving clear orders from the court are not following them therefore the court is mandating through this judgement that using handcuffs and other fetters indiscriminately and without any justification on prisoners will bear consequences. Any person irrespective of his rank shall be summarily punishable under the Contempt of Courts Act apart from other penal consequences under law if found to be in non-compliance.
Exception?
When can a prisoner be handcuffed?
If the police or jail officials have reason to believe that a specific prisoner is likely to jump jail or escape custody, the prisoner should be brought before the Magistrate concerned and a petition for permission to handcuff or put fetters on the prisoner should be made before the said Magistrate.
When a person is arrested by the police according to a warrant of arrest received from a Magistrate, the person apprehended shall not be handcuffed unless the police has additionally acquired instructions from the Magistrate for the person to be arrested to be handcuffed.
When a person is arrested by the police without a warrant, the police officer in charge may handcuff that person until he is taken to the police station and then produced before the Magistrate, if he is satisfied, based on the guidelines provided in this judgement that it is necessary to do so. The use of fetters can only be done on the Magistrate's instructions after that.
Therefore, in Citizens for Democracy v. State of Assam & Others (1995) 3 SCC 743 the court has held in its entirety that Handcuffing and chaining in public shall be shunned as violative of human dignity within and without prison.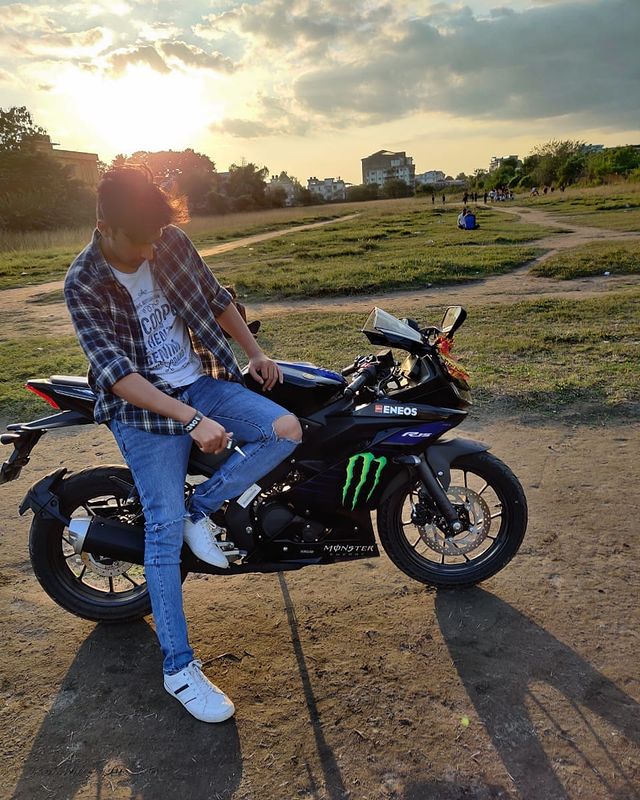 A law student with a mind for technology. A nerd who loves to learn.