In this article, we will discuss Public Interest Litigation (PIL) in India-Meaning, Introduction, scope, and surrounding areas.
What is Public Interest Litigation?
To understand this topic, we will first learn about the basic meaning of Litigation. In the usual sense, litigation refers to the process of taking legal action in a way to enforce some rights or interests.
Public Interest Litigation (full form of PIL) is a way to initiate legal action in the court of law on matters of public interest. That is what the name suggests. The very core difference between Public Interest Litigation (PIL) and normal litigation is that a PIL can be filed in the court of law by any individual as opposed to normal litigation that needs to be filed only by the aggrieved party or persons that are directly affected i.e it is a relaxation on the traditional rule of locus standi. We shall discuss the differences in the later part of this blog.
PIL is a powerful tool in the hands of the Indian citizens who have been given powers to move the court under any subject that directly affects the public at large. It is however to be noted, that frivolous litigation filed in the name of Public Interest Litigation can prove to be a contempt of the court.
The court must be satisfied that the PIL filed is of public importance and not for personal gains.
The Evoluion of PIL in India
I've read a blog where it states that before the 80's people were mostly concerned about their private life and the affairs of the Indian courts like Supreme Court and High Courts were in and around the private rights of individuals. The courts later moved and recognized the need for a law that can bring into the purview the rights of public and hence PIL was introduced in the '80s.
I, however, do not believe this explaination. Since the inception of our constitution India has been one of those countries that have always been concerned about Its public and their rights.
PILs still existed before the introduction of PILs. By that I mean litigations in public Interest existed well before the first use case of PIL i.e the Hussainara Khatoon vs. State of Bihar. It was just that Justice P.N. Bhagawati articulated the concept of PIL in a new form and introduced it in a more powerful way.
PIL in India today has gathered enormous strength. It alone can be said to be a tool to combat government supression, fight the abuse of power and a key to justice through the Judiciary.
Every judgement towards Public Interest Litigation only made the tool more stronger and powerful. The Supreme Court also acknowledged that not only it can take suo moto cognizance of a matter but it can also treat a letter addressed to it as a PIL.
In the case, S.P. Gupta vs. Union of India. It was said that though there are several procedures to be followed to move the court if even a letter reaches the court that depicts injustice in any form, the court shall have the power to take cognizance of the matter because the cause for justice can never be thwarted by procedural technicalities. In the words of the Supreme Court:
This Court will readily respond even to a letter addressed by such individual (weaker sections of the community who do not have access to justice, such as under-trial prisoners languishing in jails) acting pro bono publico. It is true that there are rules made by this Court prescribing the procedure for moving this Court for relief under Article 32 and they require various formalities to be gone through by a person seeking to approach this Court. But it must not be forgotten that procedure is but a handmaiden of justice and the cause of justice can never be allowed to be thwarted by any procedural technicalities.
Why did the court have to depart from the old tradition of Locus standi?
Locus Standi refers to a position of an individual with reference to the case. In order to sustain a petition there must be direct relation with the person filing the petition and the cause for the petition. In other words, there must be a locus standi. But not in the case of PIL, why do you think there's a relaxation from the age old tradition when it comes to filing a petition for public interest?
In the words of Supreme Court:
The Court has to innovate new methods and devise new strategies for the purpose of providing access to justice to large masses of people who are denied their basic human rights and to whom freedom and liberty have no meaning. The only way in which this can be done is by entertaining writ petitions and even letters from public spirited individuals seeking judicial redress for the benefit of persons who have suffered a legal wrong or a legal injury or whose constitutional or legal right has been violated but who by reason of their poverty or socially or economically disadvantaged position are unable to approach the Court for relief.
Things to know about Public Interest Litigation (PIL) in India
FAQ
What subjects are covered under Public interest Litigation?
Every aspect of Public Interest that has a legal standing may be enforced by a PIL. Public Interests include topics such as Poverty, terrorism, road safety, and etc.
Can court take cognizance of the matter suo moto?
Courts can take suo moto cognizance of the matter and can commence a petition if it thinks it would be in the public interest to do so.
Who filed the first PIL in India?
In India, the first PIL was filed in the year 1976 – Mumbai Kamgar Sabha v. M/s Abdulbhai Faizullabhai and others [1976 (3) SCC 832].
Who can file pil in india?
Any person can file PIL on a subject that is of public importance irrespective of his relation to the subject.
Where can a Public Interest Litigation (PIL) be filed?
PILs can be filed in the Supreme Court under Article 32, High Court under Article 226 and in a magistrate's court under section 133 of the Code of Criminal Procedure.
PIl of India taken from which country?
It is said that the PIL is named from the American jurisprudence however, it is one of a kind in the world.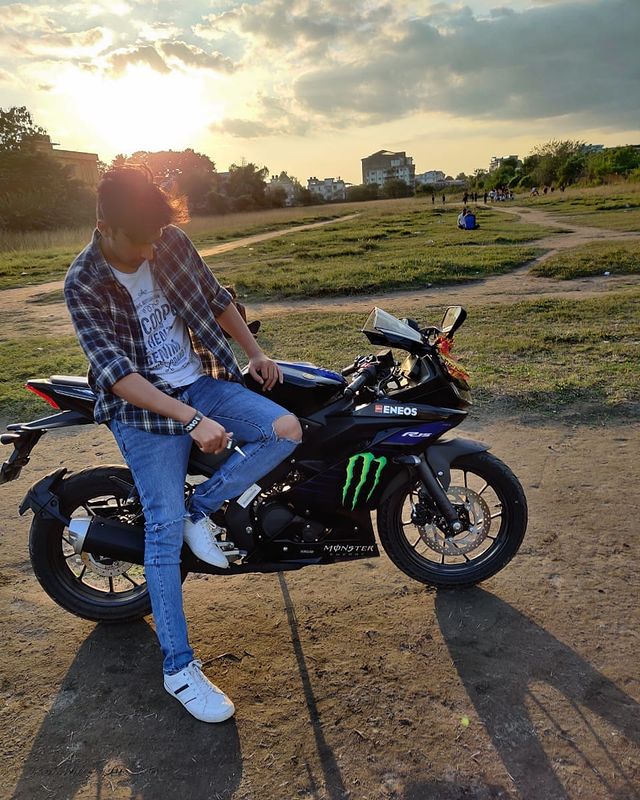 A law student with a mind for technology. A nerd who loves to learn.