Law is vast and dynamic so it's hard to remember every provision, article, section. However, as a law student or a lawyer who was recently passed out and hasn't appeared for their AIBE exam, it is hard to remember every corner of the law. Although this pandemic had made suffer which fall impact in every law student career.
The online paid course companies which are available these days are making millions from their courses. But these course fees are not affordable for most law students whose financial conditions weren't strong. Since our motto is to "make education free". So, striclylegal brings the spotlight on all these top free law courses which are available for every law student around the nation.
Free course on Indian Constitution :
The Department of Legal Affairs, Ministry of Law & Justice, hade made a collaboration with NALSAR University of Law, Hyderabad, and launches a free course on the Indian constitution for every law student around the nation on their official website that is www.legalaffairs.nalsar.ac.in.
About this course :
This course contains 15 lecture videos. After you complete any lecture there will be an assignment for you from NALSAR. These lectures shall avail to you only after you registered on their site.
However, if anyone wants to obtain their "certificate of appreciation" on this course they just have to pay a minimum amount fee of rupees 100 as per their official guidelines.
You can check out these few books on the law of the Indian constitution.
SOME YOUTUBE LECTURES ON INDIAN CONTITUTION THAT WOULD HELP YOU TO GET GOOD GRIP ON THIS SUBJECT.
Video lectures of Dr. Siddharth Singh Arora
Indian Constitution playlist on Finology legal by Priya Jain
Video lecture by Dr. Vikas Divyakirti
Video lecture on Indian Constitution by Sudhir Sachdeva
Constitution of India full chapter revision by Mohit Aggarwal
Free course on Contract laws
If you are planning to study the Indian Contract Act, then alison.com brings you a free course on it. which consist of two modules that cover seven topics of contract law. The topics like Introductions, what do you mean by contract law, defense relating to contract, and other implications relating to the topics that help you to covers every aspect of contract law facilely.
You can check out these few books relating to contract law.
SOME YOUTUBE LECTURES ON THE INDIAN CONTRACT ACT, 1872
Sanyog Vyas Law Classes on contract law
Indian Contract Act by Harpreet Singh Kahlon
Video lecture on Indian Conntract Act by Sudhir Sachdeva
Contract law full chapter revision by Mohit Aggarwal
SPECIAL CONTRACTS – CONTRACT ACT, 1872 ( GUARANTEE, INDEMNITY, BAILMENT, PLEDGE, AGENCY) by CA Akansha Deora
Free course on Environment Law (This course also covers few portions of torts)
If you are interested in studying environmental law, then www.classcentral.com offers a free course on the subject. Environmental regulation may be the only thing keeping us from depleting the planet's resources. Furthermore, these ideals should not be incompatible with human liberty or economic goals. In this course, students will get a thorough grasp of the legal frameworks governing pollution, water legislation, endangered species, dangerous compounds, environmental impact assessments, and climate risk.
NOTE: If you enrolled now in this course it will valid for only one month from the date of enrollment.
About this subject: Environmental laws regulate how individuals, businesses, and factories use natural resources like land, soil, and water. These are the rules that protect wildlife, set standards for air and water quality, and regulate the levels of pollution that enterprises are allowed to release. Environmental legislation is frequently enacted to address specific environmental issues before they become major risks to human health or property.
You can also check Coursera for Environment Law
Free course on Corporate and Commercial Law.
There is a free course on incorporate and commercial law available at www.careers360.com. Corporate law is the study of how organizations and companies are governed. It may be quite handy when dealing with legal business issues. A qualification in this discipline gives you a thorough grasp of legal dynamics in any business. As the business sector has grown over the last few decades, so has the need for online corporate law courses. In addition to expensive corporate law courses, you may take various free corporate law courses online in India at your leisure.
Free Corporate Law Courses in India
You can also refer to some other websites for free courses
FREE LAW SUBJECT NOTES
If you get stuck a week before your exam and don't have any quick notes on your law subject, then you must visit www.mrslawbooks.in. This website gives free notes on any law subject, which will help you pass your semesters with good grades.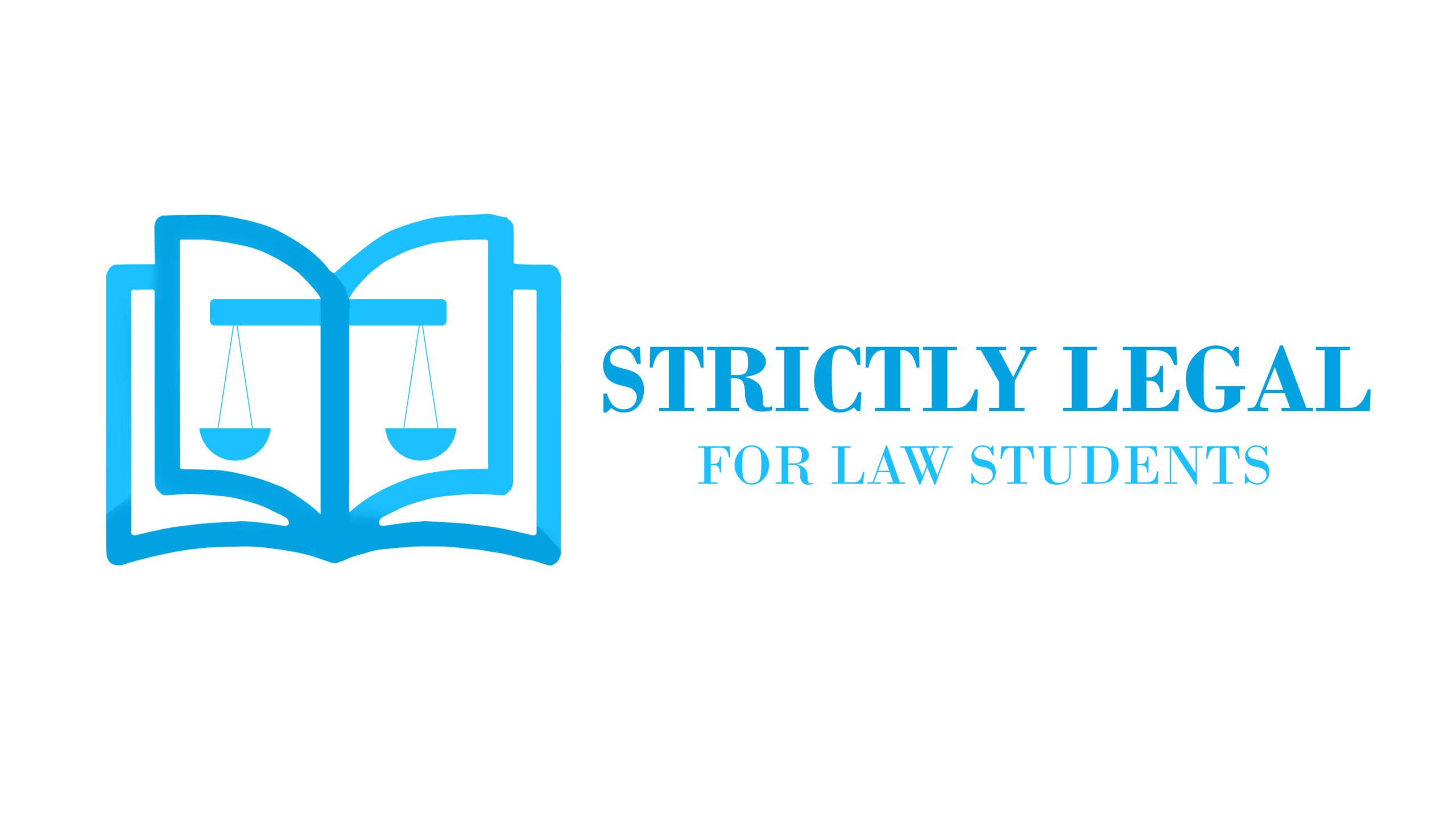 Users not registered with Strictlylegal can Email us their content and the same are posted through this account. In case of abuse, kindly let us know at Contact@strictlylegal.in