Introduction
The Code of Civil Procedure Code, 1908 in short known as C.P.C. This Act is an mixture of substantive and procedural law that deals with the administration of civil proceedings enacted in the year 1908. This subject of law consists of 158 sections, 51 orders, and the same number of rules.
This Civil procedure code is considered to be one of the basic pillars of the law as its deals with the public rights. So this subject is going to be the most useful subject in your career if you go for litigation or in the judiciary. This subject is vast and complicated so it's usually taught in the mid of your law school period.
Related: List of Jurisprudence books for LLB Students
Here are a few lists of the best books on Civil procedure codes that will help you to get a good score in your upcoming semesters. Though it is not hard to find books on C.P.C. on the internet these days, still before buying books on the recommendation you should check which language in the book, which language is suitable for you
1. Bare act of Code of Civil Procedure, 1908.
Bare acts are the most essential book for anyone who chooses the law in their career. This book basically consists of collections of sections on any particular act in a chronological manner. It is the exact text of any particular act enacted and passed by the Legislation. If you are a law student you are strongly urged to make habit of keeping this book while studying any particular subject of law. The language of this book is sometimes quite hard to understand, as the language here in it is short, concise, and to the point.
Why do you need this book?
If you get into the depths of CPC you need to have these books. Every section, order, and rule mentioned in this book are arranged accordingly. You must have this book in your hand while studying CPC. However publisher of a bare act does not matter because bare act is just a copy of the law passed by the Parliament, you can refer any bare act published by any publishers, or you can download it from the internet.
You can check out this book here, this book is for lawyers and law students for their professional and study use.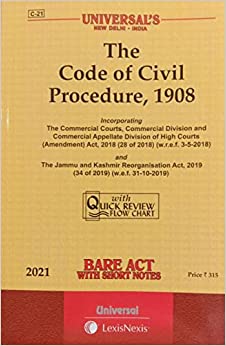 One pro tip I'd like to give to all the readers is that essentially law students need two books: 1. A Bare Act and 2. The Theory book. And I think I have provided for both for them in this list. In case you do not want to buy separate bare Acts, you can get a single bundle containing all of them at a discounted price.
2. Universal's The Code Of Civil Procedure, 1908 (2022 Edition).
This is the major act of Civil Procedure Code that were mostly prefered by professionals as well as law students. This book is quite similar to bare acts but it contains various illustrations, forms and case laws. Every sections, orders and rules were precisely written. The language in this book are not easy catch up so this book are not for any beginners.
Why do you need this book?
If you are an regular practicioner then this book may be the most useful book for you. The bare act section of this book is overall good. The last portion which is the letter patent section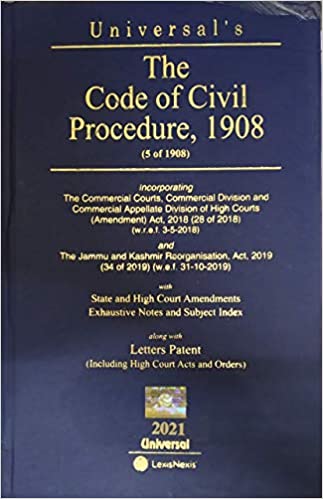 3. Civil Procedure, Limitation and Commercial Courts by C.K. Takwani.
This is one of the most common book used for the academicians. The language written by C.K. Takwani is too lucid. Overall it is a good and most popular book for CPC. If you are preparing for higher studies like judiciary or LLM or any other law entrance exams including UGC NET/JRF then you may have refer this book. Every defination is very concisely written here, withn a lot of case citations.
If you are a beginner the the Code of civil procedure by C.K. Takwani provides easy and understandable study of the fundamenentals priciples of the civil procedure in a very systematic sequence. You may check this book at our link below.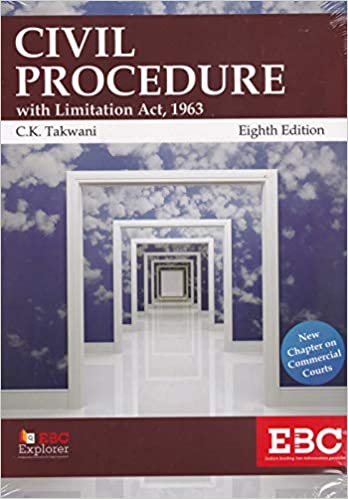 Related: Best Books for Law of Contract
4. The Code of Civil Procedure 5th edition by Avtar Singh.
If you want an precise definition of each and every sections and order then you can go for this book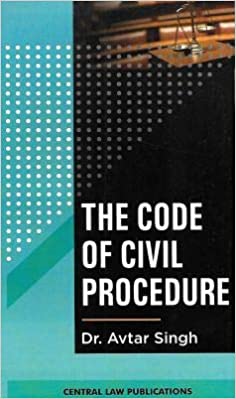 5. Code Of Civil Procedure by Dr. Ashok K. Jain
If you are a beginner and have a dream to crack Judiciary then you must have this book. The book comes with recent landmark judgements that were passed by the apex courts. You can take it as a reference book for CPC. Each and every line in this book was written in a comprehensive manner. You can check out this book at our link below: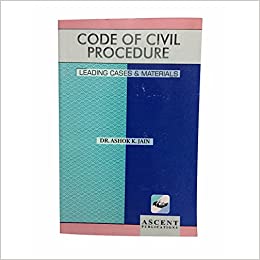 6. The Key To Indian Practice by Sir Dinshaw Fardunji Mulla
You may have this book as a reference because this book as the language in this book is a bit intermediate kind of level. Otherwise, this is an authoritative book on civil procedure code. You may have this book if you are interested in this subject of law.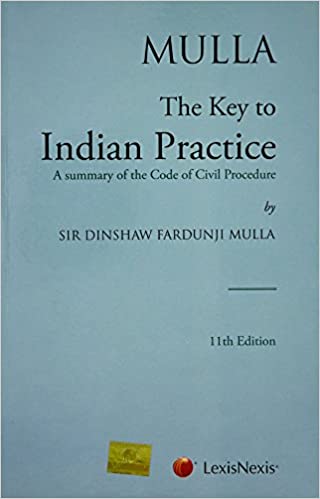 7. Civil Procedure Code by D.N. Mathur.
Among all the high-profile works on the Civil Procedure Code, this is a buried treasure. Buying this book can help you to know the fundamentals of CPC while going on to other high-profile publications like C.K.Takwani, Avtar Singh, or Mulla. Because the code is fairly complicated by nature. But the author of this Advocate DN Mathur, has presented all of the parts in a very clear and simple manner. This is a book that every law student must-have. This book may also be valuable to practicing lawyers too.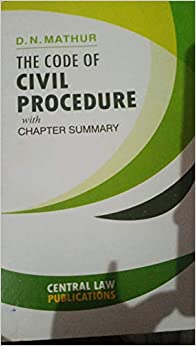 8. MULLA – CPC – The Code of Civil Procedure – 20th Edition – Set of 3 Volume – LexisNexis.
CPC by Dr. Mulla comes in 3 sets of Vols, 20St Edition 2020 is the complete set of books that you may require if you want to study CPC in deep.It is for the advanced level mostly used by professionals or practitioners. You can take this book only if you had a good grip on this particular subject and you go for research or litigations. As this book contains a lot of case citations and judgments.
NOTE: This set of books is not meant for beginners.
Did you read? Top 10 Must Read Books For Law Students
9. The Code of Civil Procedure by M.P. Jain.
Despite the fact that it is not a Critique, this book covers the Code in great detail. It may be a perfect book for students. But Professionals may need to pursue a full-fledged analysis. Freshers couldn't get any benefit from this book. You can check out this book only if you are truly interested in this subject.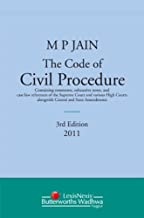 10. Code of Civil Procedure by Jatindra Kumar Das.
This is an excellent book of Civil Procedure Code written by Dr. Jatindra Kumar Das. This book includes a comprehensive, in-depth examination of the topic. The author has put effort into compilation and analytical presentation, which makes this book distinctive in terms of pictures and case law. However, to fully read and comprehend this book, a thorough understanding of substantive civil law is required, as both the application of procedural topics is provided through examples and case law. Because it is founded on substantive civil laws, it could be difficult to grasp for newcomers. This book is only available to those who are truly interested in learning about the subject.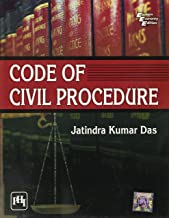 Conclusion
Though CPC is quite tough and lengthy, it is not possible for everyone to remember each and every section, order, and rule. So one must need to have a good C.P.C that not only helps them to clear their semester but also helps them to clear upcoming examinations, even in practice. These above-mentioned books are truly recommended by the top law school faculties. the language of some of these books are so comprehensive that you don't have to put so much effort into making notes on C.P.C.. All you just need to write and practice for your betterment.
These are the top CPC law books we could check for ourselves and list out.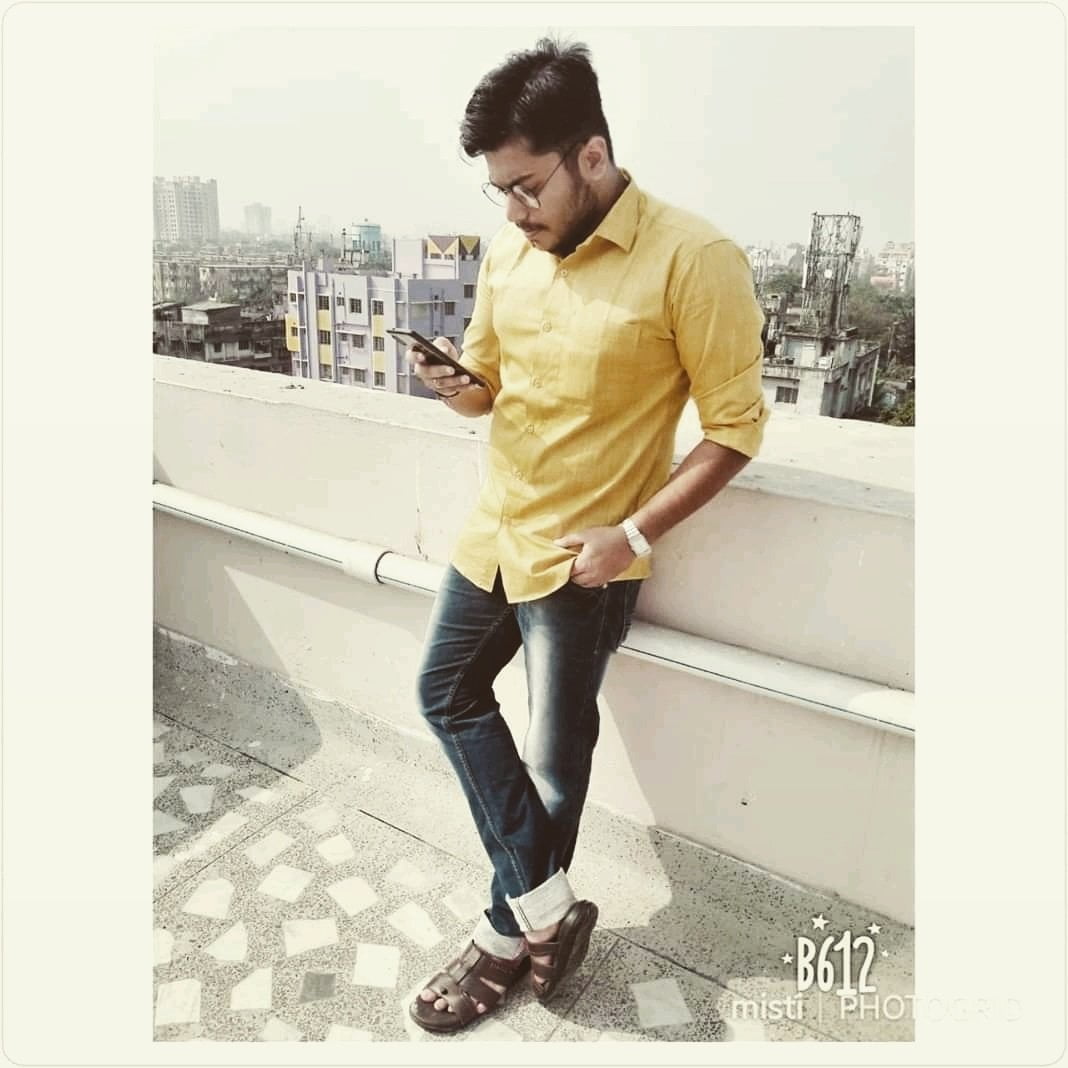 A law student who has knowledge of numbers. A nerd who invests his ideas in new things.