In this article, we will learn about the Power of Attorney and how one can safely use this tool to his/her advantage and minimize any misuse. Here are 8 tips to save misuse of Power of Attorney (POA)
What is the Power of Attorney?
Power of Attorney is a legal document that entitles the receiver to execute certain legal decisions on behalf of the executor of the document. In other words, it is a document that entitles the receiver to take certain actions named therein on behalf of the person who has issued such a power of attorney.
For example, A is in another country(US) but before he left for US, he signed a document transferring the right to lease his car to his brother B. Once this document is signed and executed, B receives the right to lease A's car.
Therefore, A becomes the principal and B, the agent. This particular document that A (the principal) signed is what we call the Power of Attorney.
How to save POA misuse?
At times, poor drafting of this Power of Attorney can transfer enormous powers at the hands of the agent without even the principal knowing. Power should be tamed, you wouldn't want your legal rights to be exercised by someone else without your discretion.
To save the misuse of Power of attorney, here are the top 8 ways to save misuse of POA:
Identification
You should ensure that you know the agent i.e attorney holder personally and you should not issue a POA to a person you are not confident about. Humans can be little hard to trust, but strangers are absolutely hard to trust.
Identification details of the agent or the attorney holder such as the passport number, PAN card details or the voter ID card should be available with you. If a power of attorney can sell the property, imagine the authority that it reserves. You sure will not want it in the reigns of someone you do not trust.
Always issue revocable POA
The Power of Attorney (POA) should never be irrevocable unless you are selling a property. Make sure the POA is revocable. You would always want to cancel it if anything goes wrong or if you suspect your delegated rights being used in a way you don't deem fit.
Power of Attorney should be registered
The POA should generally be registered to be on the safer side so it gives access to easy revocation.
How to register a Power of Attorney (POA) ?
In India, documents such as these are registered at your local sub-registrar office with appropriate stamp value. The process may require proof of identity and residence along with two witness.
Careful use of words
Your Power of Attorney document is not an essay, in law every word is counted and it is deemed to be believed that each word serves a purpose. So. I'd suggest, write your essays and poems with attractive literature in your notebook and just only the necessary words widely known in your document transferring the Power of Attorney.
In other words, avoid using terms/sentences such as 'All Rights' , 'Any action that the attorney holder/agent deems fit'
Delegate narrow powers
By delegation of narrow powers, I mean you should not delegate wide-sweeping powers to your attorney holder/agent. You should rather identify the purpose of your delegation and only select delegate those powers that are absolutely necessary.
A very vague example would be: If you have to appoint a Power of Attorney to sell/transfer ownership of your car, do not delegate your powers to sell or transfer your property as a whole. Just the power to sell/ transfer ownership of your car would be absolutely fine.
Photograph attested
Always ensure that the photograph of the executives and the attorney is fixed on the document transferring the Power of Attorney (POA). Just for identification and ensuing extra security measures.
Limited Delegation
Who doesn't love unlimited power? Make sure you don't delegate your rights for an unlimited time. In case the powers to the attorney is needed only for a limited period then you should prepare the POA for that certain period only.
Type of Power of Attorney
Usually, Power of Attorney are of two types
General POA- Delegates a wide range of powers
Specific POA- Delegates a specific/narrow range of powers.

A general POA should be avoided unless absolutely necessary.

How to revoke a power of attorney?
Revocation of a power of attorney or power of attorney cancellation is a necessity when the purpose of which the POA is granted is no longer required or when the issuer finds that the attorney holder or the agent is either misusing the powers under the POA or is acting against his interest.
It must be noted that no reasons need to be assigned in case a POA needs to be revoked. A POA is operational during the pleasure and consent of the issuer. It can be revoked at any point.
The procedure usually followed when revoking a POA is as follows:
A notice of stop of use and canceling of powers under the POA so granted to the agent or attorney holder should be issued. This must be done by recorded delivery in order that the exact date of cessation of powers is recorded
Further, the POA must be canceled at the registrar's office where it had been originally registered at the time of issue.
Just in case the POA had been in widespread use then it's always advisable to publish a public notice on a newspaper that has a reasonable circulation within the city where the POA was issued.
A POA also can be canceled by the destruction of the first document.
A Power of Attorney is difficult to cancel in the following circumstances:
When the attorney holder and also the original POA document isn't traceable.
When the POA isn't registered. This creates tons of hassle in making the POA non-operative.
A POA that is irrevocable can't be revoked unless there are suitable and justified grounds that the irrevocable POA was issued fraudulently.
The key to having an impact over the POA you issue and revoking it at your convenience is, to follow all procedures and precautions at the time of the issue of document of Power of Attorney.
Power of Attorney Format in India
Here's a sample format of Power of Attorney (POA) also known as POA form/ or simply a power of attorney form:
WHEREAS I/We, [Executant1 e.g. Aman Singh] and [Executant2 e.g. Heena Gupta], presently residing at [YOUR CURRENT RESIDENCE ADDRESS (write outside India address if you are not in India – e.g. 123 river rd, MA, USA] and [BUILDER/COMPANY NAME WITH ADDRESS- e.g. M/s UNITECH Pvt Ltd., New Delhi] (herein referred to as 'Company/Corporation').
I/We jointly approached the company/corporation to purchase an apartment and the company/corporation agreed to sell the apartment number [FLAT NUMBER – e.g. B202] in the [PROJECT NAME AND ADDRESS e.g. Greenvalley project, Sector 11, Kolkata, West Bengal].
The apartment has the size of [AREA e.g. 2000] Sq. Ft. with [NUMBER e.g. 2] open car parking at the rate of INR [PURCHASE PRICE] per Sq. Ft.
Now, I/We the above described as [Executant1 e.g. Aman Singh] and [Executant2 e.g. Heena Gupta] do hereby appoint, nominate and substitute [NAME OF POA HOLDER e.g. Salman Khan] resident of [POA HOLDER's ADDRESS IN INDIA – e.g. 25, Galaxy Apartment, Bandra-110006] as and to be my/our true and lawful attorney, for me/our in my/our name and on my/our behalf to do the following acts:
To sign, execute any deed for receiving possession of the said apartment described above on my/our behalf and to execute any other documents necessary to accomplish the aforesaid purposes.
To represent me/us in the office of [BUILDER/COMPANY NAME WITH ADDRESS- e.g. M/s RED RIDING HOOD PROPERTIES Pvt Ltd., New Delhi] to make payment of the balance sale price and all the amounts due and payable under the said agreement, to sign and deliver any letter, document and/or representation in connection with the possession of the said apartment.
To represent me/us and sign on our behalf in the office of the sub-registrar for the purpose of registering the property and pay the requisite stamp duty to government.
To represent me/us for the purpose of renting out the apartment, receive the rent and sign the necessary documents with the [PROJECT NAME] RWA (Resident welfare association) as applicable.
I/us do hereby agree and undertake to ratify, confirm and be bound by what me/our said attorney shall or purport to do or cause to be done by virtue of those present as if the same have been done by me/us personally.
Witness 1 Name and signature [___________]
Witness 2 Name and Signature [___________]
Executant 1 Passport size Picture[___________]
Executant 1 Name and Signature [___________]
Executant 2 Passport size Picture[__________]
Executant 2 Name and Signature
FAQ
What does power of attorney over property mean?
Power of attorney (POA) of property is a legal document transferring the legal right of the owner to the attorney or agent to manage and access the principal's property in the event the principal or owner is unavailable. Example: Power of attorney by nri to sell property in India
Can a power of attorney take your money?
Yes, POA in wrong hands can result in financial loss in pecuniary terms.
Can I make a power of attorney myself?
Yes, As long as you fulfill the requirements of the form such as getting it notarized and sending a copy to the registrar, you do not need an advocate for issuing a POA.
Can power of attorney be done online in India?
No, since in many cases you will need to Notarize the power of attorney, it needs to be done offline in India.
Is it mandatory to Notarise power of attorney?
The registration or notarization is not mandatory however, in certain cases like where the POA deals with immovable property, POA registration is mandatory.
---
Let us know in the comments below if you want to add missing information or suggest changes. You can write for Strictlylegal.in from the contributor page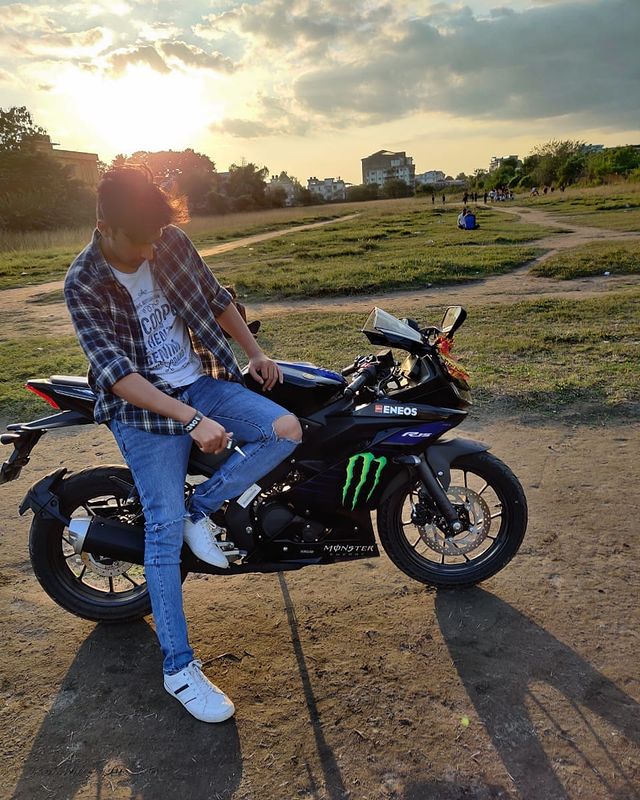 A law student with a mind for technology. A nerd who loves to learn.