Citation: 2018 SCC Online SC 1676
Petitioner: Joseph Shine
Respondent: Union of India
Honorable Bench: Then CJI Deepak Mishra, Justice DY Chandrachud, Justice Indu Malhotra, Justice AM Khanwilkar, Justice RF Nariman
Date of Judgement: September 27, 2018
The term "Adultery" is defined u/s 497 of the Indian Penal Code, 1860, (hereinafter referred to as IPC) which specifies that whoever has sexual intercourse with a person, whom he knows and believes to be the wife of another man, without the consent or connivance of that man; such intercourse does not amount to "rape" and is guilty of adultery and shall be imprisoned of either description for a term which may extend to five years or with fine or both. In our country, certain laws are very obsolete and they have lost their pertinence over the period. Certainly, adultery is one of them. This statute was quite prejudicial or biased as it was formed during the British era and there were no freedom, rights, and independence then prevailing in the patriarchal society. This particular statute had been challenged multiple times in various High Courts for its being unconstitutional and biased in nature and finally, Section 497 was struck down by the Honorable Court in the case of Joseph Shine v. Union of India, 2018.
FACTS IN BRIEF
A Public Interest Litigation (PIL) was filed by Joseph Shine, an Indian citizen of Kerala challenging the constitutionality of the offence of Adultery covered u/s 497 of IPC read with Section 198(2) of Code of Criminal Procedure, 1973 (herein after referred to as CrPC).
ISSUE OF THE CASE
Whether Section 497 of IPC read with Section 198(2) of CrPc violates Article 14, 15 and 21 of the Constitution of India.
ARGUMENTS ADVANCED ON BEHALF OF THE PETITIONER
The Learned Counsel for the Petitioner argued that the statute has been set up during the British Era where there was no rights, freedom or independence to the netizen and it has got no pertinence in the present time. Section 497 IPC read with Section 198(2) CrPC violates Article 14 of the Constitution of India as there is a clear-cut discrimination on the basis of sex and has no rational progression with no aim that the law actually wants to achieve. Women had no right or option to file a complaint if their husbands is caught having adultery. Nonetheless, with regards to exhibiting that, women are protected in this law as she is not even contemplated as an "abettor" which throws light on the male chauvinistic behavior of the society. The Learned Counsel for the Petitioner also argued that the crime is said to be "Committed" under this law only if the husband does not consent to his wife having sexual intercourse with other men, which portrays that women are some sort of slaves or chattel and do not even have control on their own body. The Learned Counsel for the Petitioner also argued that it violates article 21 of the Constitution of India where two adults having sexual intercourse with each other falls under the Right to Privacy. Such legislation cannot be declared as beneficiary legislation under Article 15(3) the Constitution of India since it takes a woman's right to prosecute.  
ARGUMENTS ADVANCED ON BEHALF OF THE RESPONDENT
The Learned Counsel for the respondent argued that Right to Privacy is not an absolute right and that is subject to certain reasonable restrictions, and Article 21 does not authorize protection or privacy to a person having sexual intercourse with a married person outside their marriage. This provision has been given justice enough under Article 15(3) of the Constitution of India since it is specially framed for the good being of women. Adultery as a criminal offence is morally disgraceful and abhorrent to the society and its executioners of perpetrators are accountable to punishment and this crime violates the holiness of the institution of family and marriage. Hence, Section 497 IPC acts as a protector of the society, family and marriage for this immoral behavior which enrages the holiness of marriage. Hence Section 497, IPC should not be struck down.
OTHER PRECEDENTS RELATING TO THE CASE
In Yusuf Abdul Aziz v. State of Bombay, 1951; a petition was filed in the Honorable High Court of Bombay to ascertain the constitutionality of Section 497 IPC but the judgment was against the petitioner.
In Sowmithri Vishnu v. Union of India, it was judged that the work of making any legislation, statue and law as gender neutral is of the legislature, and it was also held that ""it is the man who is the seducer not the woman, the position may have undergone some change over the years but it is for the legislature to consider whether section 497 should be amended appropriately so as to make note of the transformation which society has undergone".
In Revathi v. Union of India; specified that it does not discriminate on the basis of sex, as it neither the wife of the offending person's to prosecute him, nor does it allow the husband of the offending wife to prosecute her, hence it is discriminatory.
JUDGEMENT OF THE CASE
The Court in its judgment in the case of Joseph Shine v. Union of India struck down Section 497 IPC and held that this Section is violates Article 14, 15 and 21 of the Constitution of India and hence declared as constitutionally void. It was also held that Section 198(2) of CrPC is constitutionally void to the extent and is applicable to Section 497 IPC. The Honorable Court overruled all its previous precedents and passed in this matter, thereafter.
In its explanation, the Honorable Court said that, every individual has full autonomy to decide with regards to their sexual life and in cases of adultery, the wrong is considered as "private wrong". The Right to Dignity specifies the punishments should be accorded only when it is the need and a proper analysis to be done before jumping to conclusion. Nonetheless, a woman by no one can be treated as a chattel or some property. This particular law was created in almost an ancient era where there was no constitution of our own and no independence and rights were provided, but now in the present times, such patriarchal law got no significance. Although the act of Adultery is morally wrong, but it is not sufficient enough to criminalize the same. The harm principle shall contain- harm, wrong doing, public element to be proved as a wrongful conduct and criminal offence.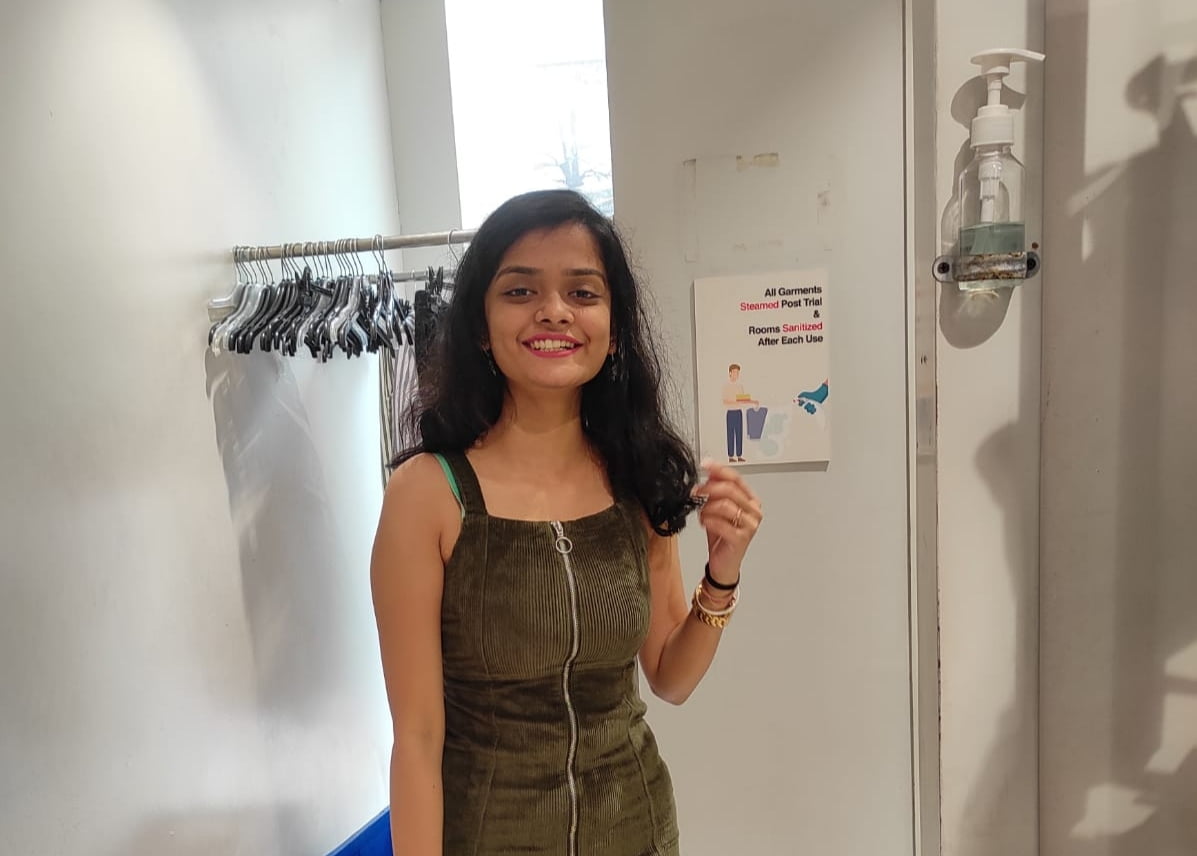 Law student.
Believes in penning down thoughts!