Lost in the crowd of room no. 28 I found myself standing near the door and watch the justices appear and everybody rise before the bench.
I didn't have the opportunity to spectate even the lower courts, fortunately, Calcutta High Court's room no. 28 was my first.
The hearing of the 100+ cases listed that day had started. This particular bench of the Hon'ble Justice Tapabrata Chakraborty and the Hon'ble Justice Tirthankar Ghosh was hearing bail/pre-arrest petitions.
The initial petitions were disposed off in less than 90 sec and some even went to be heard for as long as 5 minutes.
Of all the advocate that was appearing before the Hon'ble bench, there was this person that was very different. I later learned that he was Mr. Minal Mukherjee.
As soon as he entered the courtroom he was surrounded by his juniors and his mobile and his wallet were handed over to them to let his hands do the more important work. The chairs were quickly emptied and he sat there for a very brief period talking to his colleagues. On the face of it, he was very jolly but looked like he reserved enormous authority.
As soon as he appeared before the bench, his voice was something very unheard of before. Laughing at the very silliest of the jokes he'd make himself. He was the only person that had the courage to laugh standing there before the bench.
His arguments were pitch high and he was quickly within few minutes enlarged on bail.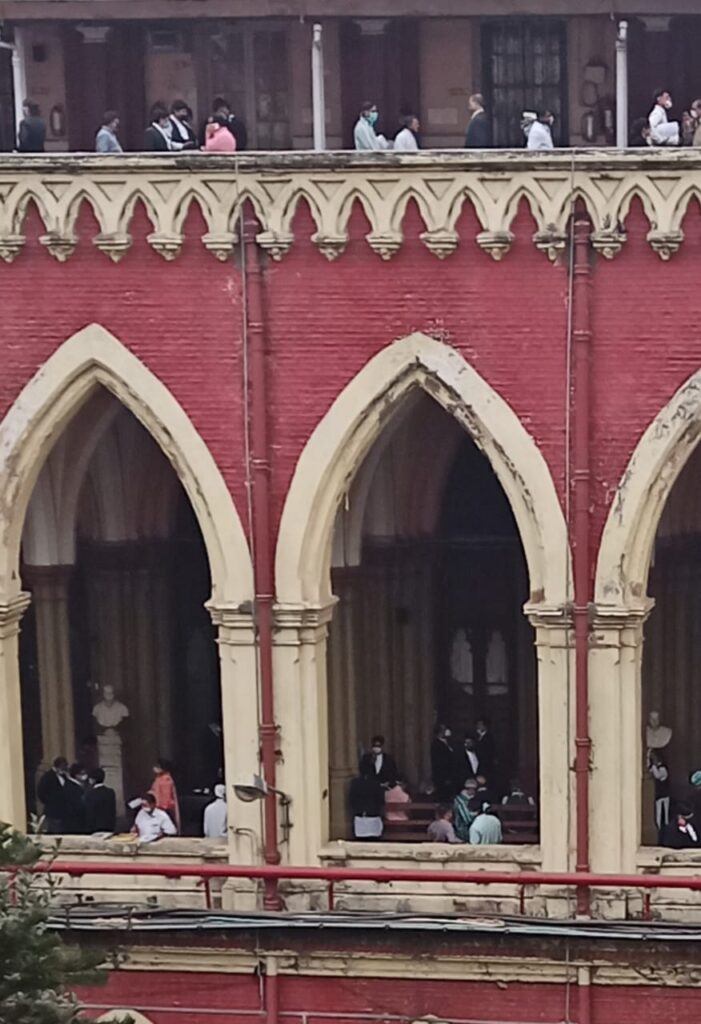 I was spectating the hearing till the lunch adjournment and then called to temple chambers by Mr. Ramashis Mukherjee, my senior under whom I was interning. The building of the temple chamber was just outside E-Gate of the old building.
I had to go to the 4th floor. And I choose the old rusty wooden staircase instead of the elevator. The one choice I regrett.
By the time I reached the 4th floor I was panting. I tried to calm down my breath but it was of no use.
I met Mr. Ramashish, he seemed to be in his mid 40's and I was asked to sit down. I was unknown to him and it was our first conversation.
He asked me a few questions of who I was and what I knew about law. I failed to answer even the silliest of questions like what is the IPC for reasons unknown to me. I was shaken from inside.
The dilemma on what to hide: my embarrassment or my breathlessness took quite some time.
He then went ahead explaining to me some offences and sections that I needed to know to follow the court proceedings.
He was kind enough to let me loose for lunch without much grilling. After which I was again back at room no. 28 spectating through the audience.
The Bench adjourned at around 4:20. I took a bus home and I slept like a cat.
In the latter days of the Internship, Mr. Ramashis taught me in great detail about bail, anticipatory bail, and other CRPC chapter XXXIII Procedure, WBSEDCL Writs, drafting a few petitions and reading the daily cause list especially.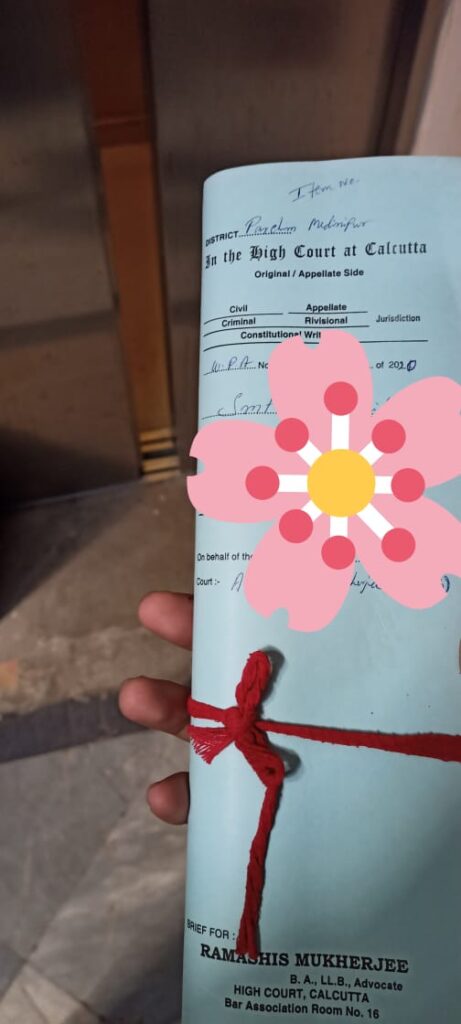 My usual day at the Internship would start at 11 AM. I would reach the court premises and spectate several courtrooms and then after lunch at around 1:30 I would assist Mr. Ramashis in drafting petitions, notices, and other things at his Chamber just opposite the court building.
Through these several weeks of attending the High Court, I have started learning about the practical approach of the courts and my Interest in law has gradually increased.
If you're willing to intern and learn more about the practical approach at the courts under Mr. Ramashis Mukherjee, you can send your Internship queries along with your Resume to the below mentioned Email address and follow up via call.
Email ID: Mukherjeeramashis@gmail.com
Bar Association Room No. 15
High Court, Calcutta
Civil and Criminal Practitioner
Phone: 8820652163
This blog post is not sponsored.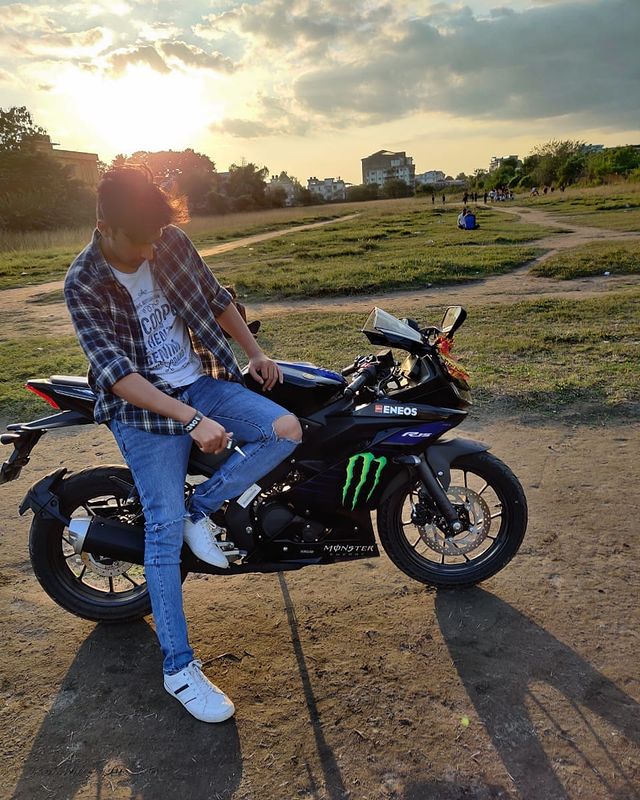 A law student with a mind for technology. A nerd who loves to learn.