Vakil.TECH is an online service provider engaged in providing legal services like Drafting & Filing Legal Notices, Contract/ Agreement Preparations, Will Preparation, IPR Services, Licensing, and Govt. Registrations, Professional Services, and consultation. They are based out of West Bengal and have a network of lawyers in most major locations in India.
Vakil.TECH has an in-house legal drafting team that drafts and prepares documents and delivers in record time with very high accuracy and customer satisfaction.
What services do they offer exactly?
Website Terms and Policy Drafting.
Legal Opinion & Review
Will Drafting.
Git Deed Drafting.
FSSAI [Food License]
IEC [Import/Export Code]
GST Registration
Talk TO CA
Talk to CS
Unpaid Invoice/Recovery
Eviction.
–Agreements–
Partnership Deed
Leave & Licencing/ Lease
Legal Letters
Employment Contract
Lease Agreement
Purchase Agreement
Sale Agreement
Partnership Agreement
Shareholders Agreement
Rental Agreement
Wills and Trusts
License
Sublease Agreement
And more. For any specific query, you may email them at Help@Vakil.TECH
What are their reviews?
Vakil.TECH is a comparatively new platform launched just a couple of months ago and since inception has served over 300+ Clients. Their google profile currently shows a rating of 4.9 Stars!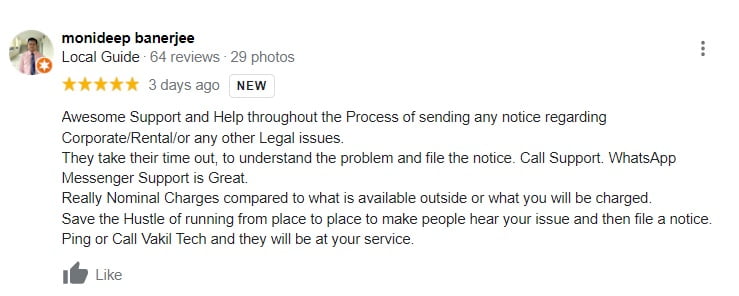 Why use an online legal service provider?
Legal work is expensive and time-consuming and disrupting this existing landscape VAKIL.TECH is a breakthrough platform that cuts costs and provides affordable services at the ease of your fingertips in a transparent and no-strings-attached pricing model.
Vakil.TECH is available in your location?
Vakil.TECH is available in most major locations in India including New Delhi, Kolkata, Mumbai, Dehradun, Bangalore, Hyderabad, and more. For more information on the exact address please connect to their live chat support.
What is the best thing about VAKIL.TECH?
The best part of this service-providing platform is that they have a very active WhatsApp Live Chat Support and no matter when you text (Even 2 AM Midnight) you will be connected to a representative who will assist you. In cases of emergency or matters to be dealt on priority. They streamline things in a way that is unparalleled in the emerging tech legal industry.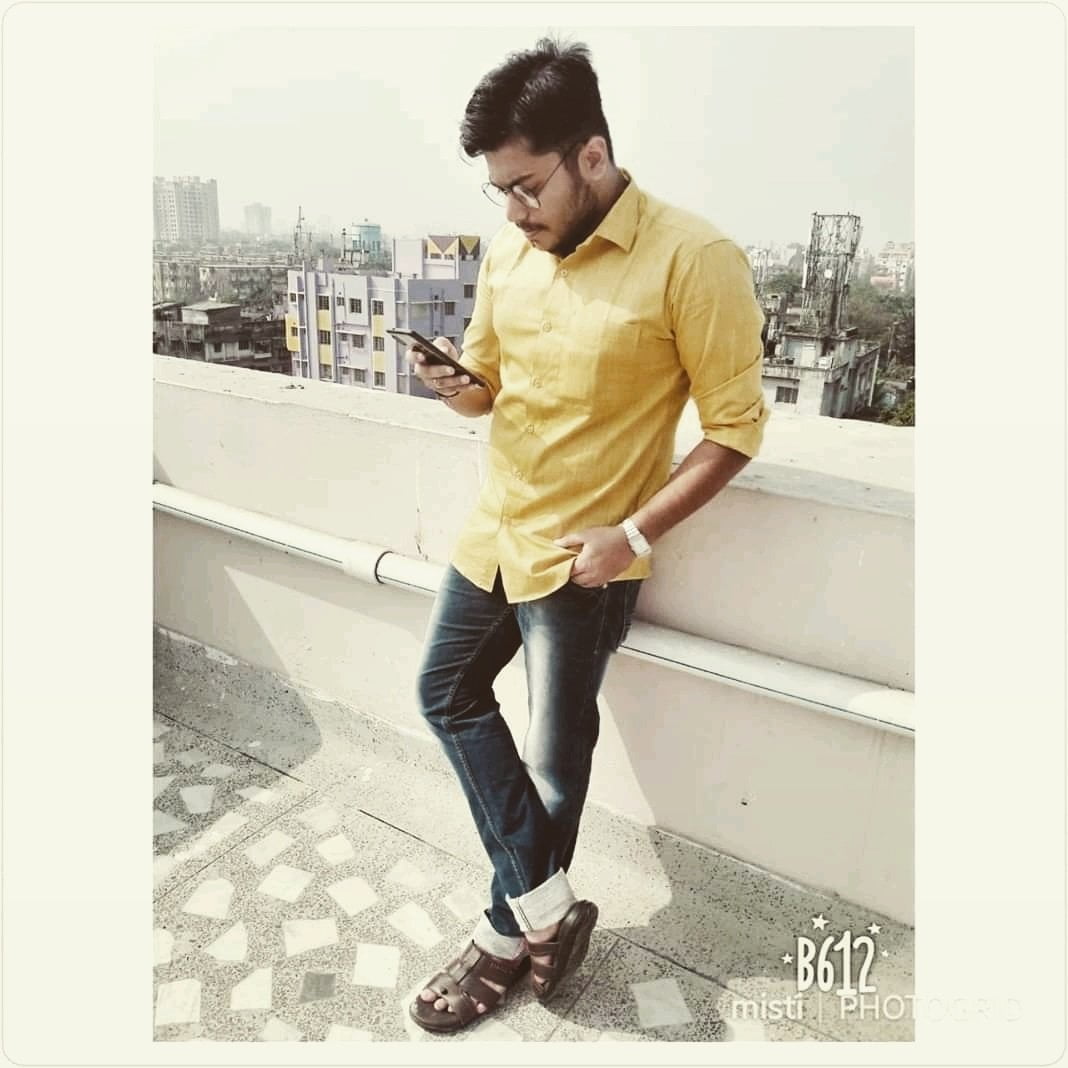 A law student who has knowledge of numbers. A nerd who invests his ideas in new things.